2.8.17 /
ADMIN
Break the Ice with a Kansas Dairy Farmer
---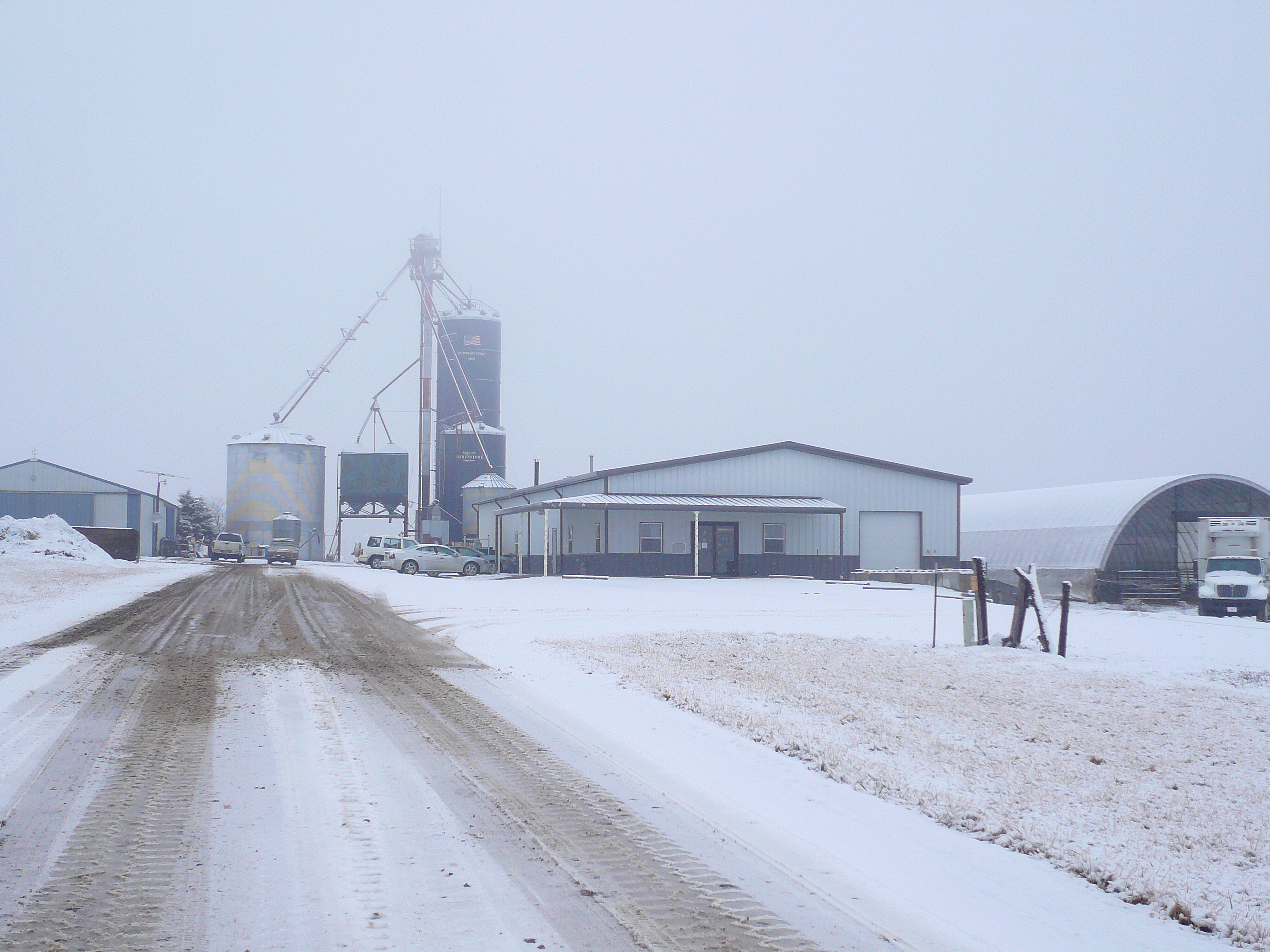 Break the Ice with a Kansas Dairy Farmer
How she is caring for her cows this winter
Melissa is a fourth-generation Kansas dairy farmer who farms alongside seven other family members at Hildebrand Farms Dairy. She cares for a 150-head herd and processing milk on-site. Her family also runs a store selling milk directly to consumers and numerous grocery stores.
As dairy farmers, it is our job to help cows create delicious milk. The more healthy and comfortable the cow, the better quality milk she produces. We couldn't enjoy this livelihood without them – so no one cares more about their well-being than us. That's why I call them our "girls."
As a mom, I take special care to make sure my children are bundled-up safe and warm on a frigid winter day before venturing outside. We take similar care with our dairy herd.
When Mother Nature's at her winter-worst, we're working extra hard to ensure that our cows are feeling – and producing – their best. This includes laying out straw for warm bedding, increasing feed availability and ensuring proper shelter from the chilling north winds.
Only the best for our girls
We are always checking the herd, both in-person and with cameras, to make sure they show no signs of illness or distress. While we do this all year long, we monitor more frequently in the winter. We keep an especially close eye on pregnant cows about to calf, or give birth.
A calf born on a zero-degree day will not survive for long unless we can get it dry and into a warmer environment quickly. To help us keep newborn calves safe, we have cameras in our pregnancy pen. These allow us constant supervision with a simple check of our cell phones.
When it comes to dairy cows, proper shelter is an absolute necessity.
Our free-stall barn allows us to open all sides on a nice, warm day or close all sides on a very cold day. The ability to close up our barn helps us shelter the herd from the brutal winter winds we sometimes contend with in the plains. Although their idea of cold likely differs from yours and mine. While you and I may think a 40-degee day is uncomfortably chilly, it's about the ideal temperature for dairy cows.
More water = more milk
Cows drink an average of 50 to 60 gallons of water per day to stay hydrated. That's about as much water as your bathtub holds!
Although their water source is heated, we double check – and triple check – it in frigid weather to make sure their water doesn't freeze. For calves, we'll often crack or replace freezing water two or three times a day on a cold, winter day.
Most dairy farmers work hard to ensure that cows have plenty of access to fresh, clean water. After all, just as you and I function better when we're eating well, a hydrated cow produces more milk.
The milk produced on our farm is sent to more than 150 grocery stores around Kansas. We also process and sell directly to consumers through our on-site stores. Comfortable cows that feel good and eat the right amount produce milk that is high in butterfat – and that's the key to a delicious, exceptional product.
But don't take my word for it. If you're ever in Kansas, I invite you to stop by for a tour and a frosty glass of cold milk.
We look forward to meeting you – and so do our girls.
---