4.29.15 /
admin
How We Select Seeds for Our Farm
---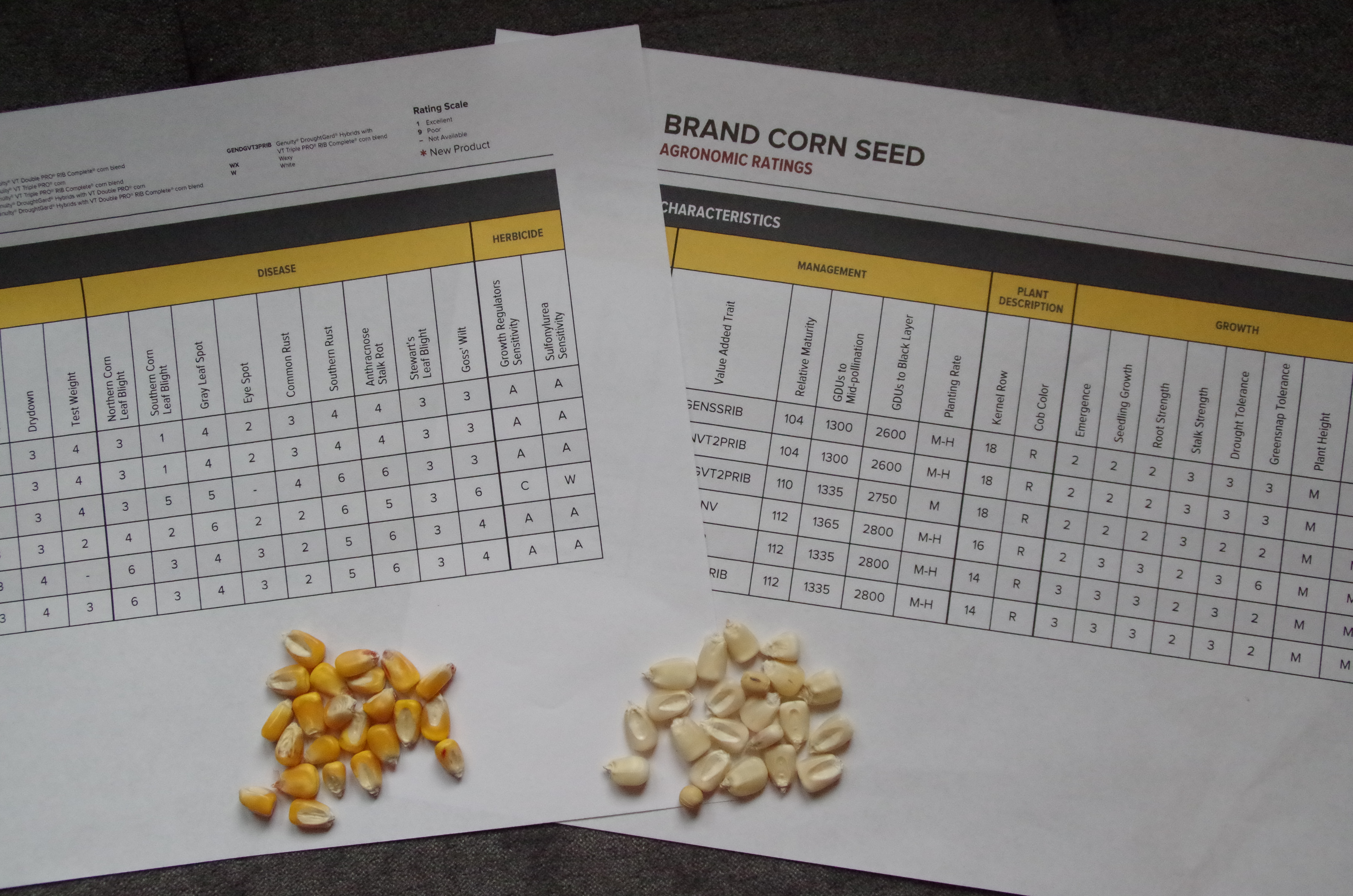 By: Diane Karr: corn, soybean, wheat, alfalfa and beef farmer from Blue Hill, Nebraska. 
Selecting seed for our farm is serious stuff. Before the combine is put away for the winter, usually in November, we start meeting with seed representatives and researching our seed selections for the next growing season.
We plant many different varieties of corn and soybeans from different companies each year. From a large number of options, we can select seeds that are tailored to the soil profile and expected moisture availability. Some fields are rather sandy; some have more clay in the soil profile. Some are irrigated; some are dryland. Crop-rotation plans can vary from one field to the next.
So seed selection is an interesting task for farmers to ensure that the food we produce is by far the best.
My family and I spend a great deal of time analyzing seed genetics. In order to be more productive while taking good care of soil and water resources, some of the traits we carefully study are:
Days to maturity
Drought tolerance
Resistance to fungal and bacterial diseases
Insect resistance
Resistance to certain herbicides. (We can apply a product that kills the weeds but not the crop. This allows us to use no-till practices on our farm, which helps us improve and conserve the land and water.)
Some of these traits are developed and improved through traditional plant breeding. Others are accomplished with technology that inserts naturally occurring proteins into the plant's DNA to create a GMO seed. Click HERE for more information on GMOs.
Ultimately, the goal is to grow more grain more efficiently while protecting the environment where we work and raise a family. Because farmers are free to select seeds we need with the traits we want, we are thinking of many factors when it comes to seed buying. We want to grow safe food that is not only healthy for our families, but also safe for the earth we live on.
Do you have questions about seed buying? Feel free to ask your questions in the comments below.
---