12.19.15 /
ADMIN
3 Meat-Marketing Claims Explained
---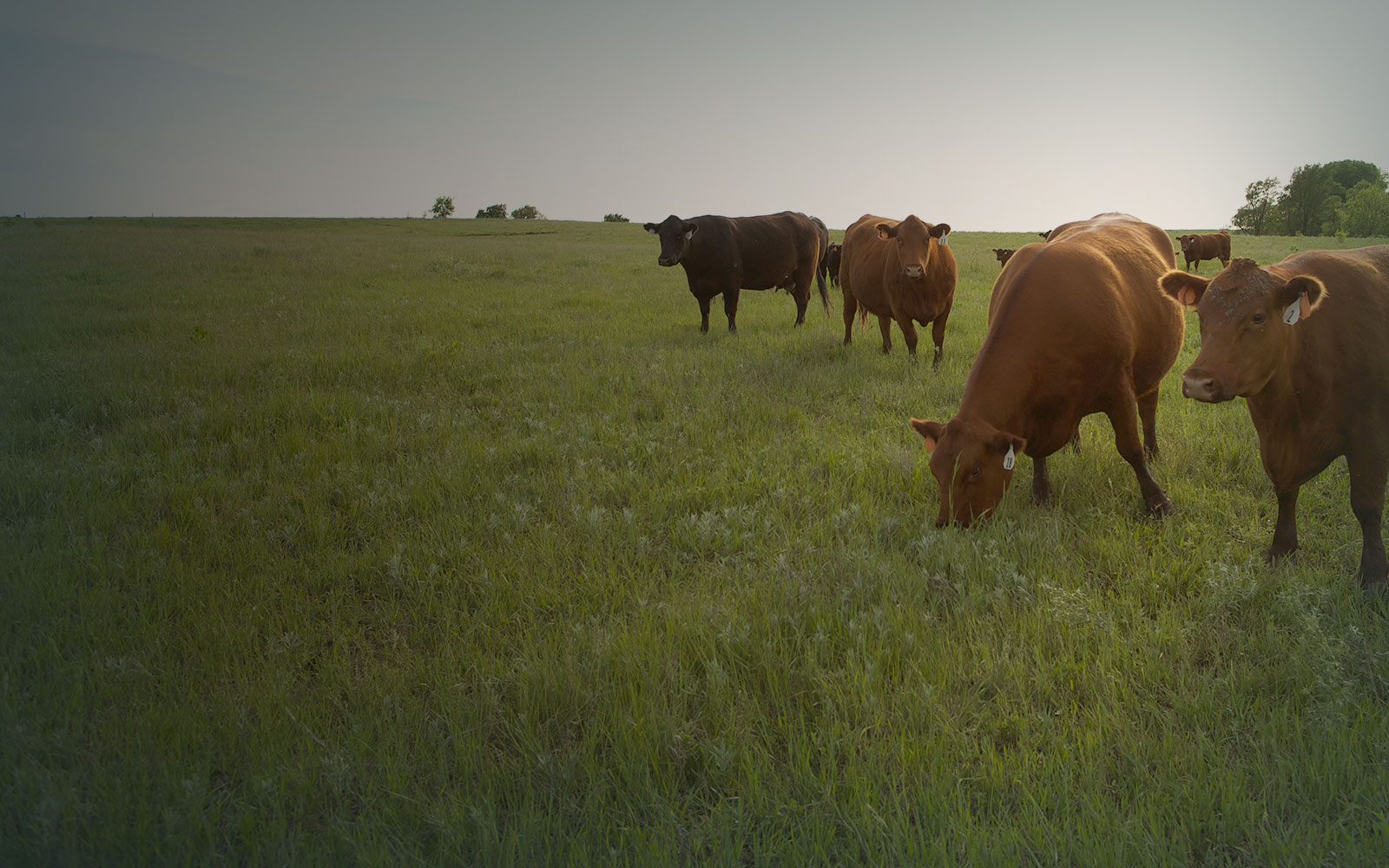 By Annie Carlson, third-generation farmer from Mercer, North Dakota
Along with my husband and three children, I own and operate Morning Joy Farm, a pasture-based, local-market farm. We produce pastured eggs, chickens, turkeys, pork and grass fed lamb and market it directly to local customers through our buying club, freezer club and catering business. We have high demand for our products and a wide variety of customers. Some want grass fed meat, some request products that are GMO-free and others want to buy local.
With so many product claims in the marketplace, it can be confusing to understand the differences well enough to make informed decisions about what to feed your family. Here are explanations of a few of the certifications and marketing claim standards from the U.S. Department of Agriculture (USDA) that my farm could apply for:
Organic: In order for a livestock farmer to be certified organic, he or she must meet these requirements:
All animals must have access to the outdoors
Meat animals must be fed 100 percent organic grain and/or forage diets
Meat animals may not be given growth promotants (increases weight gain), parasite-control products or antibiotics
Certification costs range from several hundred dollars to a few thousand and include an application fee, annual renewal fee and inspection fees. More information about organic agriculture can be found here.
Grass fed is a marketing claim standard defined by the USDA for animals that are fed only forage from pasture or harvested forage and have had continuous access to pasture during the growing season. If animals accidentally consume grain or are supplemented grain during harsh weather conditions, the amount and frequency has to be documented. Grass fed animals may be given mineral and vitamin supplements. The USDA has a grass fed program for small producers, which it defines as marketing 49 cattle or fewer and lambs produced from 99 ewes or fewer. The application process for the smaller program is less costly. You can learn more about grass fed standards here.
Naturally raised: The USDA defines naturally raised as animals that are raised without growth promotants, antibiotics or animal byproducts. Naturally raised animals can be given parasite-control products and vaccinations. Read more here.
My family and I annually evaluate if our farm should apply for these certifications and marketing standards, and we have periodically conducted surveys for the past seven years to get our customers' thoughts. Only one person has asked that we obtain these
validations. That's because they understand that the cost associated with each would have to be passed on to them.
Understanding our customers, we choose not to apply for these certifications and marketing standards on our farm. Instead, we are transparent with our customers and encourage them to ask us how our products are raised. If we don't do it the way they like it, we connect them with another farm that does.
Our business has grown completely through word-of-mouth marketing, and our reputation depends on us doing right by every customer. This leads to a shared trust between producer and consumer. Our customers know they can ask us how their food is being raised, and we will tell them and invite them to the farm to see for themselves.
We like to say that our farm is "customer-certified," which ensures high-quality products and happy customers.
---