August 1, 2023
Amy Bluhm
Christmas Trees in Summer
---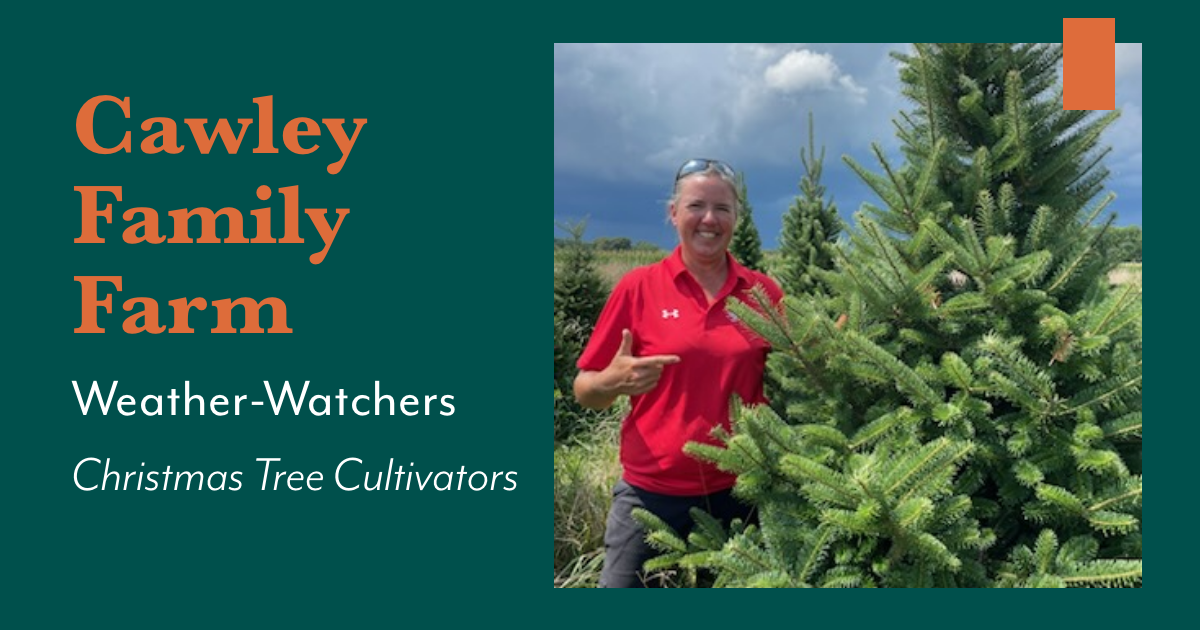 There's a story behind every fresh-cut Christmas tree you buy. And it likely centers around the unpredictability of summer weather.
If you've ever met a farmer, you probably know that we talk about the weather a LOT. It's because most weather requires us to take action to ensure we provide a great harvest. For farmers like my dad and me, you'll find that we're the most chatty about weather in the month of July. That's because we raise Christmas trees.
July and August weather are the toughest for Christmas tree growth because of the heat and humidity. Our actions now impact fresh tree selections during holiday seasons for years to come. And obviously we want the options to be great! So here's a July Christmas tree update from our Maryland farm for you.
For starters, our summer here in Maryland started out really dry. To keep the trees watered, we relied on our drip irrigation system. Boy, are we thankful to have it. But now the weather is shifting. In just the past few weeks some areas around us received between 6 and 8 inches of rain. Fortunately our rain has been more steady. Yet when conditions are wet like this, we watch carefully for insects like bagworms and for fungal infections. If needed, my dad will use the drip irrigation system to apply the right amount of fungicide or pesticide at just the right time to protect the trees from damage.
In addition, June and July are pruning months. Did you know that evergreens do not grow naturally in the cone shape traditionally associated with a Christmas tree? My dad spends a lot of time in June and July shearing the trees by hand in order to give them that nostalgic shape.
Personally, I'm getting excited. Despite our weather challenges, I've noticed that the Canaan Firs are looking really pretty right now. They're about six feet tall, which is a great size for getting through a front door and for easy decorating.