11.16.17 /
Amy Erlandson
City or Farm, Moms Aren't that Different
---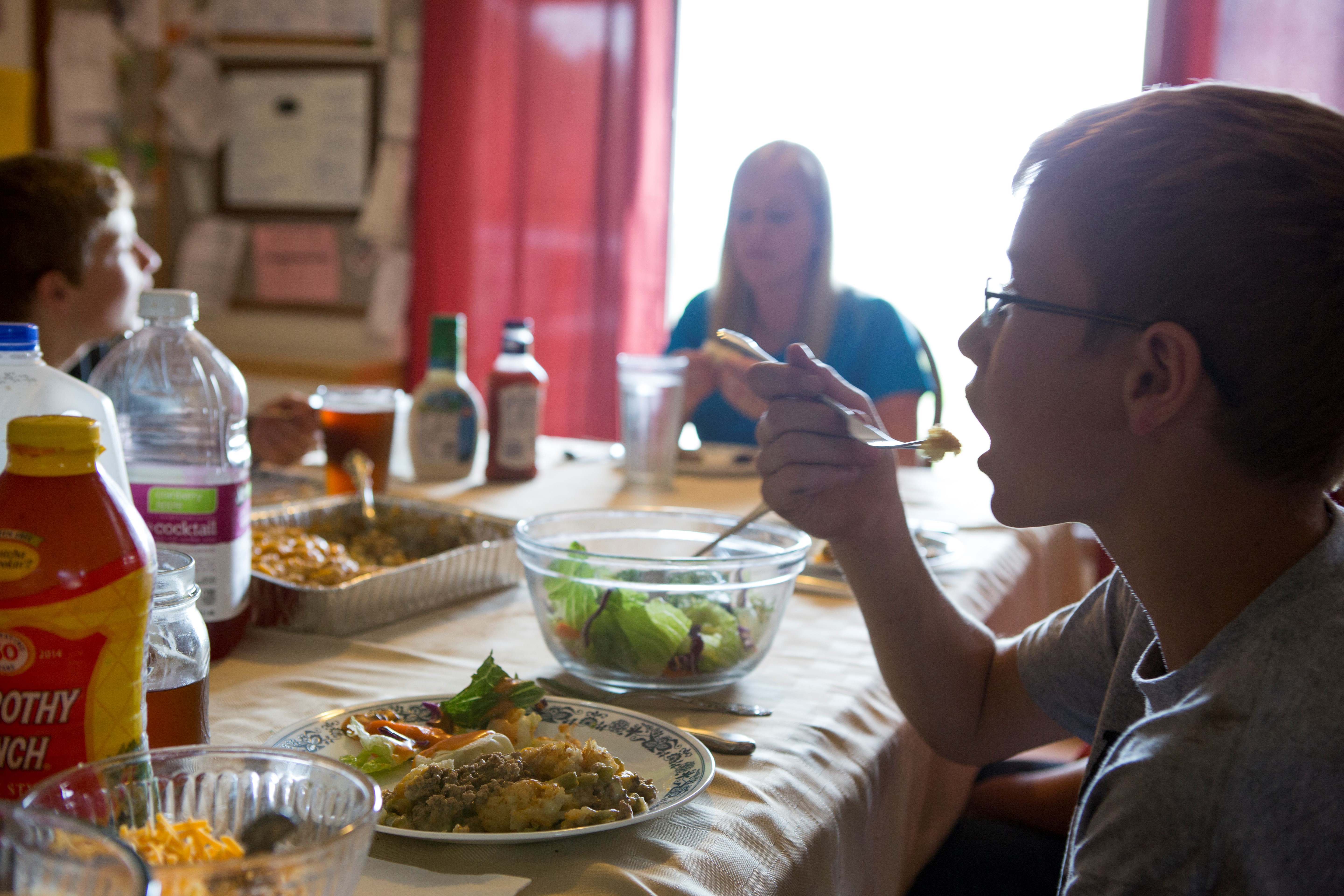 By Sarah Wilson
Sarah and her husband, Jeremy, are raising three children, along with corn, wheat, soybeans, rye and a variety of cover crops (including radishes and turnips) in Jamestown, North Dakota.
If you live in one of America's cities, there's a good chance you don't know any farmers. In fact, you may never have been on a farm or spoken to someone who raises crops or animals for a living. You may even assume you wouldn't have anything in common with a farmer.
I am a North Dakota farmer, but my friends and I are also moms, business women and consumers, just like you. If we ever met, I'm confident we'd find that we may live in different places and have different careers, but you and your friends likely have lots in common with me and mine.
1. We care about helping others. Whether you donate time or money, chances are you enjoy giving back to the city you live in. Farmers are no different. Stewardship is important to us. Although the vast majority of our corn is grown for animal feed and ethanol, we grow one acre (about the size of a football field) of sweet corn. We eat a little and give a little to friends and neighbors, but, more importantly, we donate it to those who need food – hunger is a problem, even in cities like Fargo. In fact, we've donated more than 27,000 meals to the Great Plains Food Bank. It's wonderful to connect those who grow food with those who need it.
2. When it comes to planning meals for your family, we want to be sure we're feeding them the very best. My fellow Common Ground volunteer, Kellie Blair, from Iowa, says it best in my opinion. "As a mom, I face a lot of choices when it comes to food. "What's for dinner? How can I get my children to choose healthful options? And, most importantly, is the food I put on the table safe?" On her farm, Kellie says her children have played in the bean fields and eaten GMO beans right out of the pod. "I'm 100 percent comfortable that this is safe for them to do," she states. Some moms choose organic options, others feel very safe choosing GMO options. As a farmer and a mom, Kellie is thankful to have a wide spectrum of healthful, safe and delicious options. "I celebrate the safe choices I have when it comes to planting crops as well as the choices we all have when it comes to planning meals for our families."
I second Kellie's sentiment. With each of the thousands of decisions we make about growing our crops, we consider the health and safety of those who eat what we grow, including our own family. I celebrate diversity in agriculture and the wide variety of food choices.
3. We make long-term plans. As if meal planning for one week wasn't enough to make a mother's head spin, we also have things in the future to consider. If you have small children, you may be putting money aside now to one day fund their college education. Or perhaps you're budgeting for a bigger house or a new car. Like you, I make long term plans, not only for family and recreating, but also for things like new farming equipment (necessary to do the job, and sometimes costs more than a home) and ways to farm that conserve and protect our natural resources.
"We'll look at 15 years' worth of data to make decisions," says a farmer friend of mine from North Dakota, Katie Heger. "We advance plan what crops to plant on our fields to provide the best soil and optimal growing environment."
These are just three specific things I'll bet we have in common. But rest assured, there are countless others. Wherever we live and whatever we do for a living, we all do lots of multi-tasking, and we all want to leave the world in a better place for the next generation.
---