Our Community
---
Love for the land, our families, our friends and our food – that's what fuels our CommonGround community. Scroll down to learn where our volunteers are located, or Contact Us to get involved.
CommonGround South Dakota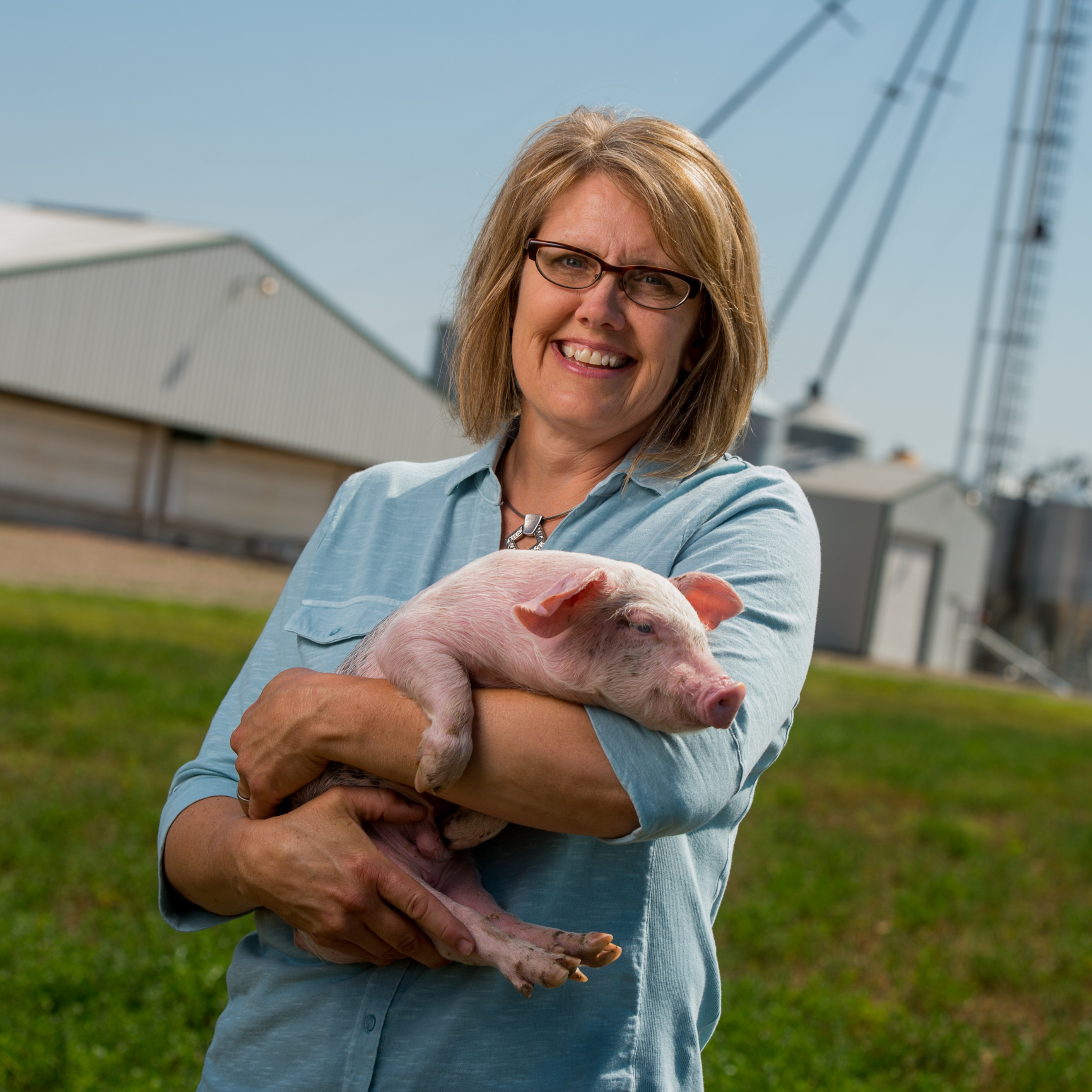 Peggy Greenway
Mitchell, South Dakota
Our Farm: alfalfa, beef cattle, corn, pigs, soybeans, wheat
My Work: farmer, wife, mom, grandma
My Hobbies: arts and crafts, reading, sharing stories about my farm on social media, walking
Ask Me About: antibiotics and animal health, animal welfare, GMO foods, hormones in meat and milk
About Me: I grew up in the Twin Cities in Minnesota, so I didn't have a farming background. However, I've learned a lot about crops and farm animals in the 32 years my husband, Brad, and I have been married. I enjoy helping with many different things on our farm, but caring for pigs is my favorite. I also enjoy visiting with people about how and why we've made changes to our farm over the years, particularly with how we raise pigs and why we grow mainly biotech crops now. When I have a few spare minutes on my own, I like to sneak to my craft room to make homemade cards for family and friends.
Facebook: Peggy Lawton Greenway 
Twitter: @GreenwayPork 
Instagram: @Peggyjgreenway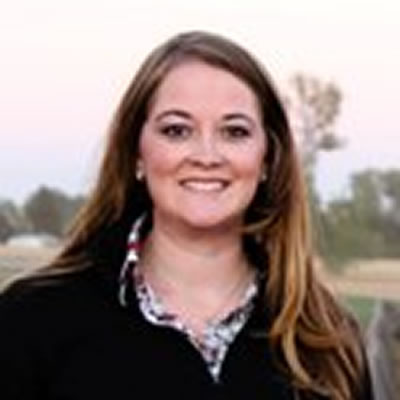 Morgan Kontz
Colman, South Dakota
Our Farm: alfalfa, beef cattle, corn, soybeans
My Work: farmer, wife, mom, blogger
My Hobbies: writing, blogging, reading
Ask Me About: biotechnology and GMOs, animal nutrition, animal welfare and antibiotics, hormones in meat and milk, family farms vs. corporate farms
About Me: My husband and I farm in a partnership with his two brothers, their wives, our seven nieces and nephews and my in-laws! We all live within two miles of each other, so we are a close-knit family. I did not grow up on a farm, but my involvement in 4-H and FFA sparked my interest in agriculture. Now, one of my favorite things is to spend slow evenings riding in the tractor with my husband. I enjoy being a member of CommonGround because I believe that clarity is so important when it comes to food, and offering our stories will provide that clarity to consumers.
Twitter: @SDFarmWife
Instagram: @SDFarmWife
Blog: www.SDFarmWife.com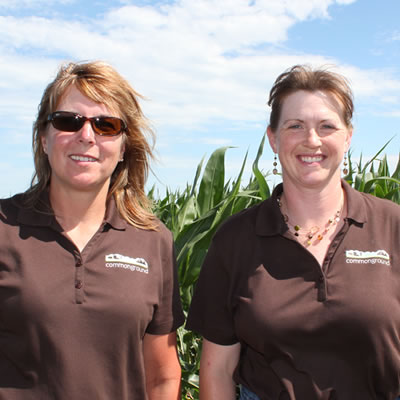 Ginger Post
Volga, South Dakota
Our Farm: alfalfa, corn, dairy cattle
My Work: farmer, wife, mom, farm-insurance agent
My Hobbies: reading, gardening
Ask Me About: animal antibiotics, hormones in meat and milk
About Me: We run a small dairy that raises registered Holstein cows. We produce milk and sell breeding stock to other farms. My day begins with morning milking, getting the kids ready for school and feeding my young dairy calves. Morning chores continue until around noon. Afternoon activities are determined by the season. After the kids come home from school, they come out to the barn to help with chores and evening milking, which usually finishes up by 7:30 p.m.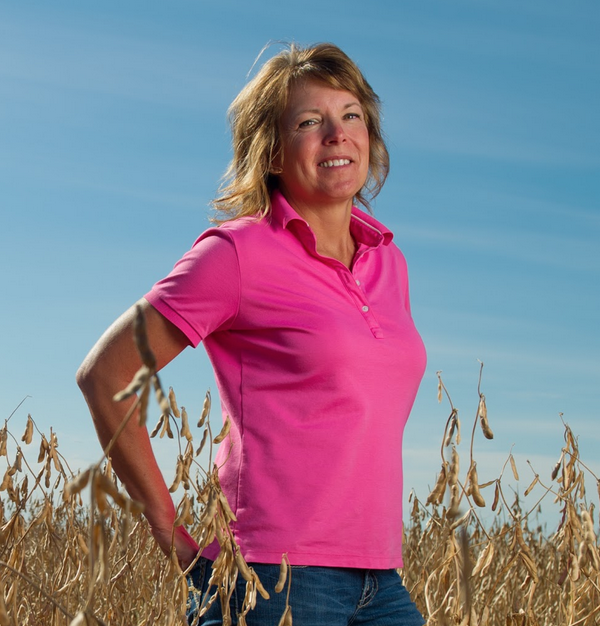 Dawn Scheier
Salem, South Dakota
Our Farm: corn, soybeans
My Work: farmer, wife, mom
My Hobbies: biking, fitness, gardening, travel
Ask Me About: farm ownership, food safety, GMO foods, sustainability
About Me: Taking care of our land and protecting our natural resources is the No. 1 priority on our farm because we hope to pass it down to the next generation. My husband and I have three children and farm alongside my brother-in-law and sister (my sister married my husband's brother). My job as a farmer is to raise safe and nutritious food for my family. I firmly believe that we as farmers are the best people to tell our story of agriculture.
Facebook: Scheier Farms