April 6, 2023
Amy Bluhm
We Are Constantly Working to Improve
---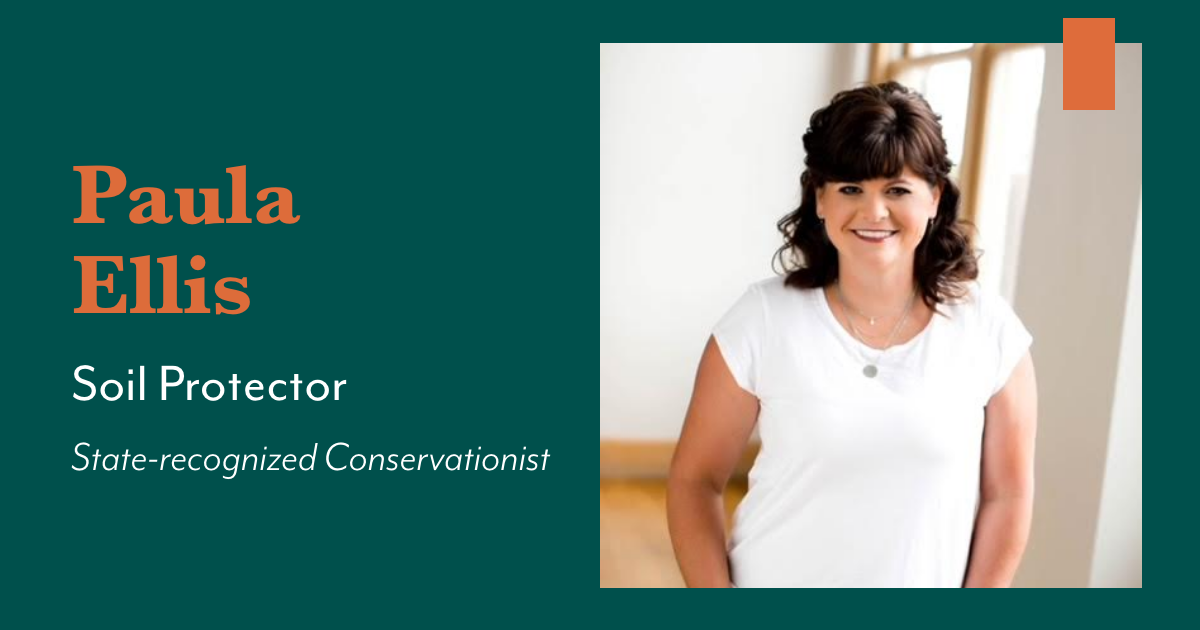 "Each of us has about 40 chances to accomplish our goals in life. I learned this first through agriculture because all farmers can expect to have about 40 growing seasons, giving them just 40 chances to improve on every harvest."
– Howard Graham Buffett
Farming throws a lot of curveballs. When you think you know what you are doing, Mother Nature gives you lousy weather or the markets give you bad prices, and you have to go back to the drawing board. Because of this, I am always looking to improve our farm, which for us, means incorporating conservation practices.
This passion for conservation started when my dad and uncle were farming our land in the 1980s. At the time, they were one of the first farmers in our community in southeast Iowa to practice no-till farming1, and I grew up seeing the benefits. Our soil became more resistant to erosion and healthier. When I took over our farm with my husband, there was no question that we would continue using these practices. We continue to no-till our fields, and we have planted grasses along the edges of our fields to slow down water as it moves away. This protects our waterways by acting as a filtration system and also provides wildlife with a natural habitat.
A lot of my inspiration for improving our soil comes from other people. I talk with my neighbors often to compare practices. I also serve on the Iowa Soil and Water Quality Conservation Committee where I work with urban and rural groups to conserve land and water across the state. I find it interesting to try new ideas that I learn by being on the committee. Even if it doesn't work, as Howard Graham Buffett says, it's an opportunity to improve.
We all have a part to play in conserving our natural resources. While I do this through my farming practices, urban communities have similar capabilities. People often ask me what they can do on their own properties in urban areas. I encourage them to talk with their county Soil and Water Conservation programs about installing things like pollinator gardens, rainwater gardens, permeable pavers, or other environmentally conscious landscaping that can conserve natural resources. Conservation is collective action, and I encourage everyone to get involved, and to be patient while you see what works best for your land.
1No-till farming (definition): growing crops without disturbing the soil through tillage.