9.3.15 /
admin
Family Farming: A Labor of Love.
---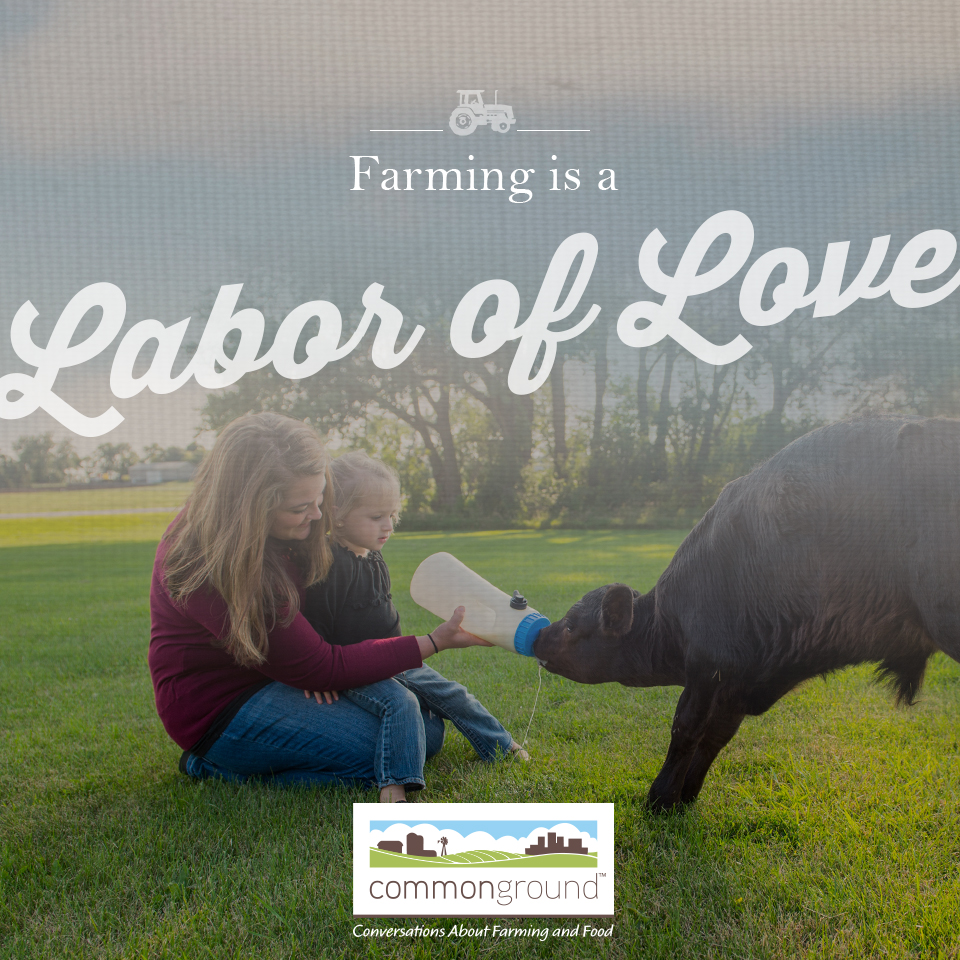 By Celeste Harned, a pork and beef farmer, mom and communications business owner from Kentucky
As we celebrate Labor Day in America, most people take some well-deserved time off to do the things they love most.
Even though farm families like ours don't really take time off work for Labor Day, we'll spend the weekend just like you do. But for us, what we love most is farming.
Just like any other weekend, we'll feed and tend to our cattle and pigs. We'll spend the early mornings feeding calves. We'll probably have a long night or two over the long weekend nursing a sick pig back to health. Some of our crop-farming neighbors might spend the whole weekend in the combine to harvest the crops they've nurtured all season.
While that may sound like a strange way to spend Labor Day weekend, our family farming work is a labor of love. Every day, we pour our hearts and souls into it.
When you hear farmers say that "it's in our blood," that's not just a catchy phrase. It's truly a part of who we are. Caring for our land and our animals is our purpose and calling in life, woven into the very fiber of our being.
A part of my heart will always belong to our farm. And so I hope you spend your holiday where you heart belongs, too.
Happy Labor Day to you from a Laborer of Love!
---