5.2.16 /
ADMIN
Farm Mom or City Mom, We're Not that Different: A Mother's Day Tribute
---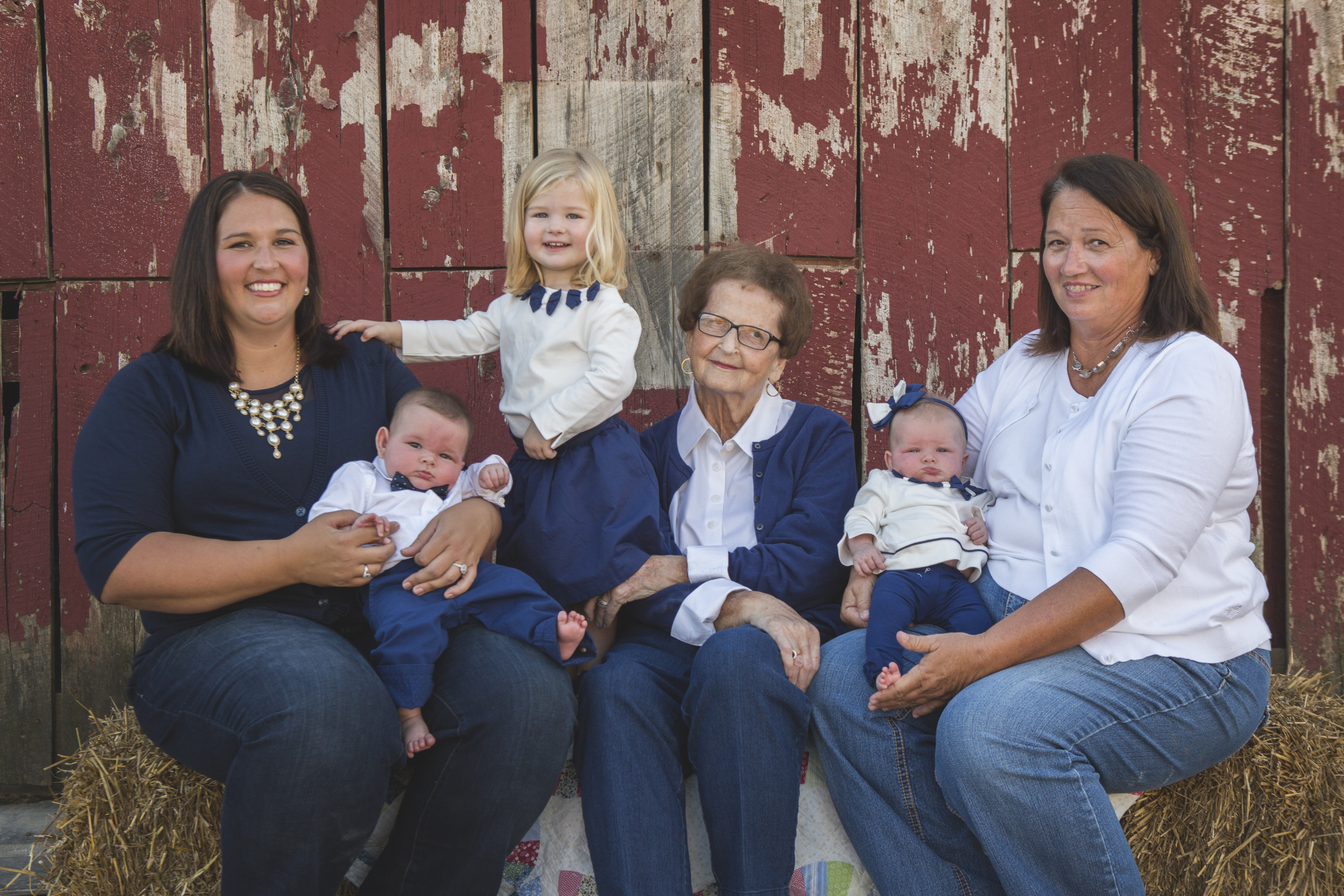 By Lesa Clark
Lesa Clark and Ellie Gore Waggoner take every opportunity to provide the public with a better understanding of agriculture from their family dairy farm through social media channels and blog posts. (growingupdairyhappy.com).
Mother's Day is bittersweet on my Kentucky farm. My dear mother, Sara Elliott, passed away in the fall of 2015 after a courageous battle with a long illness. My mother was at the center of my universe (both figuratively and literally, since we lived on and worked the same ground), so the sense of loss this past six months has been intense. But, that loss is a price you pay for loving someone deeply – so I wouldn't change it for the world. This Mother's Day, I not only pay tribute to the wonderful farm mom who shaped my world; I also reflect on how the generation between us impacted our roles. Young or old, on the farm or in the city – moms share a special bond.
The unique role of a farm mom.
My mother was the epitome of a farm mom. After marrying my dad and moving to the dairy farm, which I share with Ellie and her children today, she quickly immersed herself into every aspect of farm life. Mom cooked meals for dad and the hired hands – hearty meals, complete with dessert – and delivered them to the fields at lunch and dinner. Sometimes, she set up a picnic table so the men could relax and enjoy a meal. She also made clothes, kept the records, drove a tractor, reconciled the books, and somehow still attended every one of our school sporting events. Mom was such a perfectionist she even ironed my father's plowing clothes. She worked long hours, despite being sick, and never complained. Mom made countless sacrifices for us; sacrifices we weren't even aware of at the time.
The example she set is why I always knew I wanted to farm. And while I followed in my mother's footsteps, my role as a modern farm mom is somewhat different than her traditional role.
While Mom's life centered on the farm and around her community, my network, thanks to social media, has a much wider radius. I'm proud to be dairy farmer, and enjoy the opportunities it affords me to speak with other women around the country about the work I do. Ellie and I have added the roles of blogging and agri-tourism to our dairy farmer and "farm mom" responsibilities. We love to host tours on the farm and also enjoy sharing our experiences and answering questions through our blog and on social media platforms like Facebook and Instagram.
Technology has really opened up dialogs with consumers. The questions I receive the most frequently are related to the topics of hormones and food safety. I am thankful for the opportunity to have one-on-one conversations with consumers, despite distance, and assure them about the state and federal inspections in place to ensure a safe, quality supply of dairy and meat for all U.S. consumers.
Faith, family, farm
The questions I receive about food and how it's raised reinforce to me how similar moms are, whether we live on farms or in the city. We all want safe food so we can provide quality meals to our families.
My family is all about faith, family and farm. Times have changed since my mom's generation, but my daughter Ellie is as devoted to the farm as her mother and grandmother before her. She's adjusted the "farm mom" role to fit her personality and the needs of her twins and toddler. But the values and ethics she's passing down to her children are the same ones my parents instilled in me; our core values are unchanged by time.
I think back to Mother's Day 2014. I was planting, and therefore late to lunch with mom. I ran into the house to find her visiting with one of the farmhands – an exceptional young man who loved her like a second mother. And with good reason; mom wanted everyone who walked through her door to feel welcomed and loved. My mom, like all moms, doesn't just enhance the lives of her family members; she touched countless others, who will carry on her legacy.
Whether you farm, stay at home or work in an office, I wish a very Happy Mother's Day to all moms.
---