11.22.16 /
ADMIN
Why Are Farming Moms Thankful?
---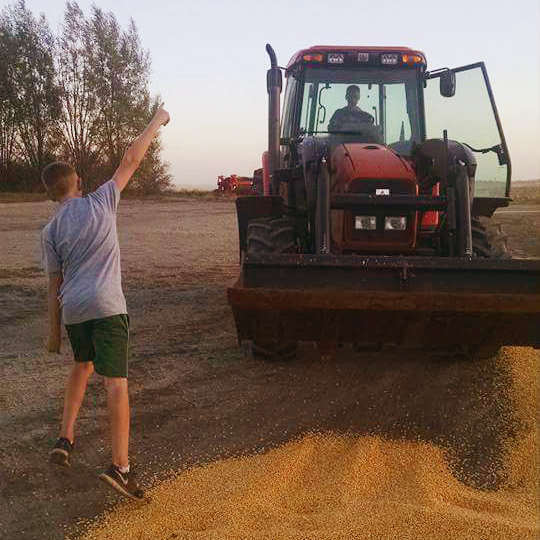 Why Are Farming Moms Thankful?
A collective reflection on Thanksgiving from CommonGround farmers
Soon families across the country will gather around a beautiful bounty and count blessings as Americans celebrate Thanksgiving. Five CommonGround farmers across the country pause following harvest to share what they are thankful for in their lives. From family and children to a warm home and plentiful food, they are grateful for many of the same things that other women acknowledge as blessings.
Joan Ruskamp, a farmer from Nebraska, shared a sweet, funny thing about farming alongside her husband. "I am thankful that every morning I get to hear 'Good morning Joanie!!!' from my husband, with great enthusiasm, over the hand held radio. Working together everyday can be stressful, so having a cheerful morning greeting can set a positive tone for the day."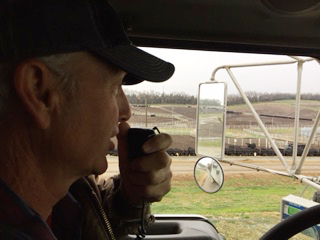 Katie Sawyer, from Kansas, says, "I often deliver lunch to my sons, husband and his father, when they're working in the fields. I love to see three generations, all living on the family farm, sitting down to lunch together in the field in the shade of the semi truck."
Laura Oliver, from Missouri said, "Our boys, age six and four, love and learn so much from helping on the farm – whether it's building fences, checking livestock or helping during planting or harvesting. They are constantly learning and appreciating what we do," says Laura. "They even play in the dirt and create tiny farms using navy beans or kernels of yellow corn in their toy combines."
Celeste Harned from Kentucky gained a new perspective when her daughter started school this fall. She said, "I'm very thankful for the foundation in science and biology that farm life has given her. Even at a young age, she already knows that an 'animal doctor' is a veterinarian. She knows that plants need water but not too much of it. As a mom, I never had to think about teaching her lessons like that. They're just things she encounters on a daily basis on the farm."
Bekah Gustasfson from Wisconsin is grateful for the values that farm life has instilled in her and her family. "My family gets to see the Lord's creation and beauty every day and trusts Him to provide. My girls get to see that no matter the times, God is right there through it all."
Something as simple as seeing your child play in the dirt or receiving a warm greeting from your husband might seem minor, but often it's the little things that give us pause to be grateful.
We'd love to know…What are the things that you are thankful for this holiday season?
This blog is brought to you by America's corn farmers and their checkoff.
---