7.30.15 /
admin
Fungicide, Herbicide, Insecticide… The Basics of Pesticide Lingo
---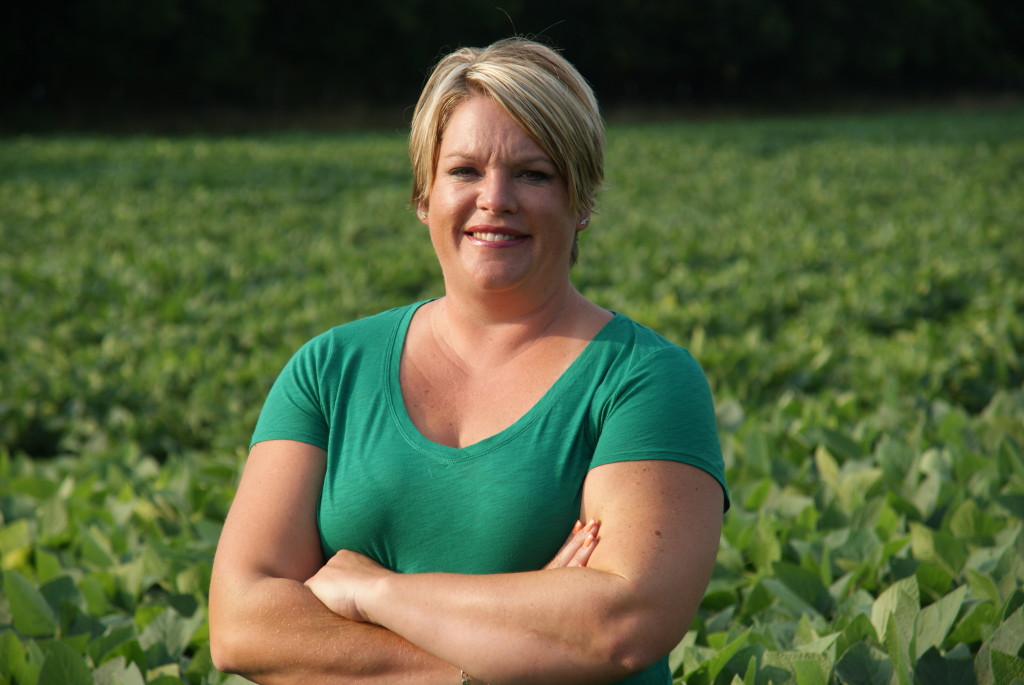 By Laura Brown, a farmer, mom and kindergarten teacher from Missouri
On our farm in central Missouri, my husband and I, along with our three children, raise beef cattle, corn, soybeans and wheat. We also own and operate a custom-application business, where we custom-spray crops for other local farmers. Not all farmers own their own spraying equipment, so some hire people like us to apply for them. We call it "custom" because each field is different and what we spray is based on the need and the farmer's request. One thing people ask me about often is what the word "pesticide" really means. So I thought a blog post about the difference between pesticides, herbicides and insecticides might be helpful.
Pesticide:
To explain what a pesticide is, first I like to explain what a pest is. A pest is something that has a harmful effect on humans, their food or living conditions. This can include insects, diseases or weeds. The term pesticide covers anything we use to protect our crops from these harmful pests. Herbicides specifically help us to protect our crops from weeds, fungicides protect our crops from certain fungal diseases and insecticides protect crops from the bugs that eat our crops.
Herbicide:
Herbicides control grass and other unwanted plants that grow in our fields and compete with our crops for nutrients, sunlight and water. Since we plant winter cover crops, which are crops that grow in the off-season for corn and soybeans to protect our soil from erosion, we spray a herbicide in order to control the winter weeds that are in the field. Depending on the type of herbicide we use, our crops can be planted as early as seven days after that herbicide application.
Insecticide:
An insecticide is used to eliminate harmful insects that will destroy crops by eating the leaves, stems and grain. We only use insecticides as needed and not as a preventative measure. One of the most important things when applying any pesticide
is proper identification. We check to ensure the need of chemical intervention before we apply. There are beneficial insects that help control the unwanted insects. Since an insecticide could kill all insects – including the beneficial ones – we make sure we have high enough levels of the bad insects to ensure that we'll see an overall benefit for applying the insecticide.
Fungicide:
A fungicide is applied to crops to eliminate mold, mildew and other diseases that are caused by a fungus. Luckily, we are able to purchase and plant corn and soybean seed that is already treated with a fungicide. This prevents us from having to spray our crop after emergence, which results in less soil compaction and emissions from driving over the field in our tractor and eliminates the disruption that the machinery causes the crop.
It's important to know that without pest control, we would likely take such a big loss in yield that we would not be able to continue to farm. We carefully consider each pesticide we apply. On our farm, we implement practices such as crop rotation and cover crops to reduce our pests. When we do find a need to apply pesticides, we ensure we use the right application rate with the appropriate product at the right time for maximum effectiveness. We continuously aim to be good stewards of our land, improve our environment and only apply what is needed.
---