November 2, 2022
Amy Bluhm
Bustle, Boundaries, and Bonding: That's How We Farm
---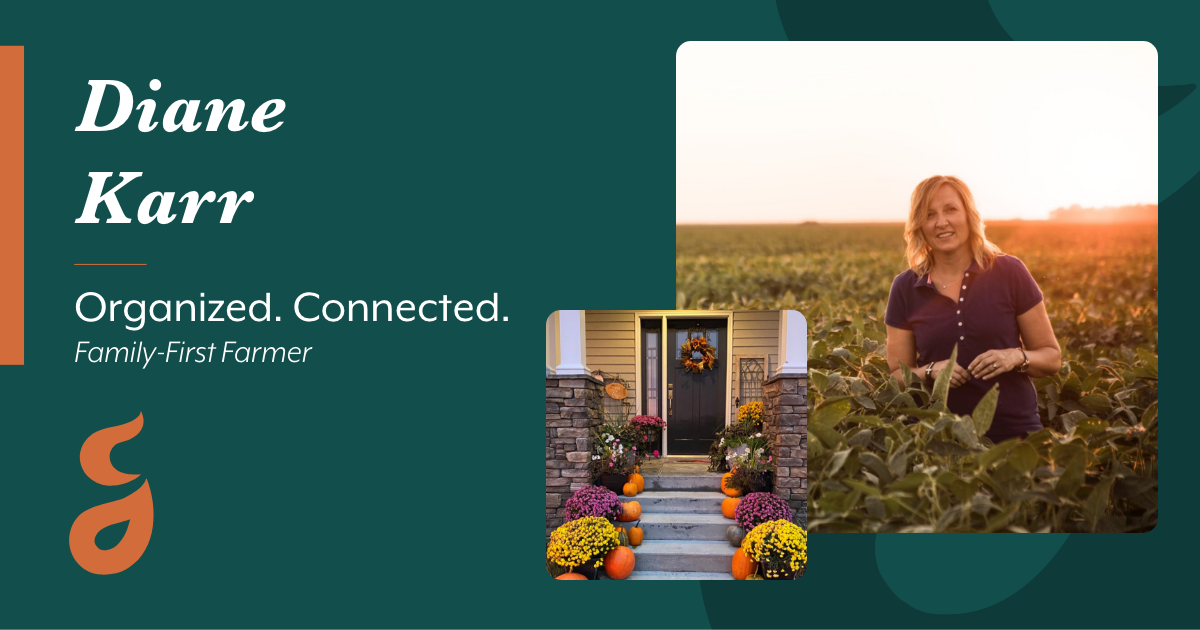 I grew up on a farm. So I knew that entering back into farming when I married my husband meant we would have a busy life. I think that's also why I've worked hard to ensure that me, my husband and our four sons do not have to give ourselves up in order to farm. Our perspective is that the farm is a part of us and our career choice. Our aim is to have the farm contribute to and build up our family, but not supersede our relationships. That's tricky to do, but worth the effort.
I am in the midst of a kitchen renovation in our home, renovations in the house where my son (a recent college grad) will soon be living and the harvest season on our farm. While that's a lot, at this stage in my life I've figured out ways to be in busy seasons like this without it consuming us.
For starters, we try to finish harvesting our fields during the first week of November. We could finish up earlier, but we take time off on weekends or certain weeknights to watch our kids run in cross-country meets, play in football games or march in parades with the band. Our harvest crew guys have weddings that pop up or other family events that are important to them. Harvesting in the field continues with a shorter crew, but it allows quick breaks for these priorities, and we finish only a little later in the season.
I also take time to enjoy the fall. The changing colors of the leaves here are really beautiful. I decorate my porch with fun things like pumpkins and mums. I connect with friends at school events, book club and over a good pumpkin-spice latte at the local coffee shop. Giving back with various community groups is important to me, and I share organ and piano duties at church with another lady. I keep these things and relationships going consistently regardless of the season.
Boundaries and organization are also important for us. My role on the farm includes things that I enjoy doing like bookkeeping and managing finances. When I have time to help in other areas, I like to help. Sometimes I can't, and so I recommend that they find someone else. I also enjoy planning and serving big harvest meals for our crew of 4-6 guys. They can eat a LOT. Because I appreciate logic and processes, I created a spreadsheet of 30 different meals and taped it inside a cabinet door in my kitchen. It includes everything from BBQ sandwiches to chili soup and cinnamon rolls. Their favorite is this off-the-wall recipe called Crock Pot Slop. I serve it with big, hearty rolls and they eat every bite!