8.13.15 /
admin
Inside the Process of Meat Processing
---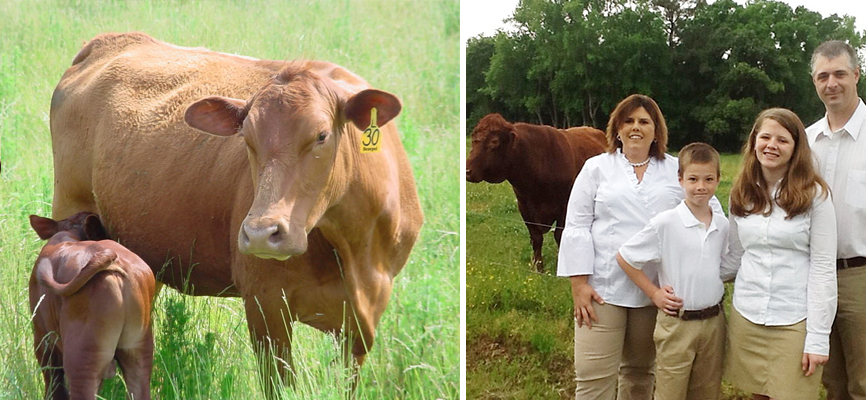 When you're on vacation, the last thing you want to hear is that you've just lost $10,000 worth of beef. But that's what happened to us.
My husband and I raise grass-fed beef in Micro, North Carolina, and in 2010, through no fault of our own, we lost thousands of dollars due to a processing error.
We had taken our beef to a small slaughter house that just wasn't equipped to handle the volume we had. The refrigeration failed, and our meat was left hanging until it had gone bad, and that was that. There was no insurance to protect us, and we were left with the cost.
That was the moment we decided that if we really wanted our farm to succeed, we needed to operate our own slaughter and processing facility.
So I left my job as a teacher and educated myself on slaughter and animal processing. With the help and support of some smart, amazing friends, we opened Micro Summit Processors, a 17,000-square-foot slaughter and meat processing facility that's overseen and inspected by the U.S. Department of Agriculture, where we provide meat processing for ourselves and farmers of all sizes in the area.
Our main focuses here are humane handling and sanitation.
On average, we process about 20 animals per day. We do a lot more volume later in the year as people stock up for winter, and we can handle up to 100 animals a day to meet that demand.
The animals – primarily cattle, lambs and goats – are monitored from the minute they get off the trailer. Our inspector examines them, and does what's called an anti-mortem inspection. First and foremost, the animals have to be able to walk on their own. Then he looks for external signs of cancer or other health issues. He monitors eye movement and notes if they're being too vocal, a signal of distress.
Once the animals have passed the initial inspection, they walk up into the chute for slaughter. If they don't pass, they're sent away and won't enter the food system.
When it comes to sanitation, I get down and dirty. Using a lab kit, we swab door frames, drains, coolers and carcasses, all under the supervision of an inspector. I'm looking for E. coli and salmonella, and fly residue in the summer. If we're cooking the meat – beef jerky, bologna – I'll test for listeria.
We also conduct tests to keep farmers accountable, making sure there are no undisclosed antibiotics in the meat. But when the fines associated with doing something like that could mean losing your entire farm, there aren't many producers willing to take that risk.
Our kits are taken to an off-site accredited agency that tests the samples.
The lab results take about seven days to complete, and we choose to hold the products until we get the reports back.
Final products age for about 14 days, then are vacuum-sealed and labeled and picked up by the farmer or food distributer.
We want to produce high-quality, safe food that consumers can feel confident about feeding to their families. And we know producers spend a great deal of time caring for their animals, so we make sure they are treated humanely, while maintaining the highest level of sanitation.
For us, it has been an absolute blessing to handle animals from the farm all the way through the distribution chain.
---