April 5, 2022
Amy Bluhm
Julia's Childhood Business Plan = Purpose Coffee Co.
---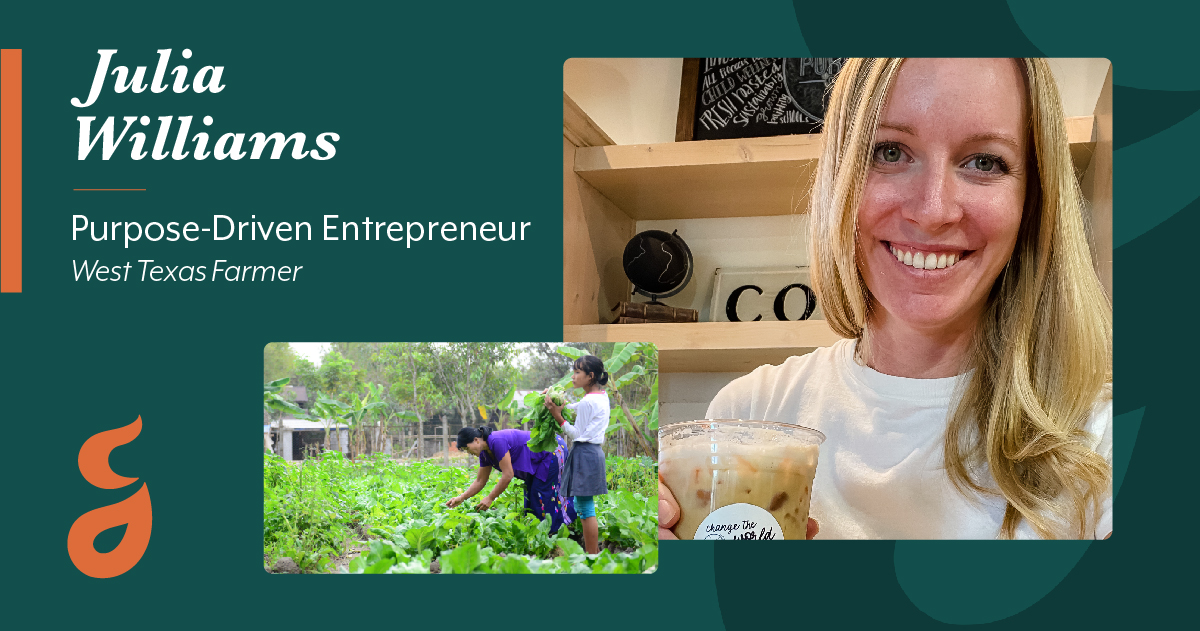 Growing up, I was obsessed with the TV show "Friends." And because my mom worked in the nonprofit sector, I also had a passion for helping kids. That passion turned into a business plan for a coffee shop where the proceeds benefit kids who need resources. But over the years I struggled to fully grasp how it could actually happen.
Once my husband Russell and I started farming in Dalhart, Texas near where he grew up, we found a local mission-minded church that was already working overseas in coffee-growing areas. We traveled abroad to visit orphanages. Many of the orphanage leaders were farmers, using agriculture to provide for the kids and send them to school.
As fellow farmers, it was so interesting to learn about how they farm in other countries, as well as their challenges and opportunities. While they face different challenges than we do, so many of their desires were the same: a fair price for their work; the ability to grow their business to support their family and community; education for their kids; and health for their family.
We returned to Dalhart energized to support these farmers and their communities – while seeing my life-long coffee dream come to reality! We created our coffee business as a give-back model. We partner with smallholder farmers and coops to import the coffee, roast it, and then donate money back to where the coffee comes from.

We started roasting in 2015 and opened Purpose Coffee Co. in 2016. So far we've shipped coffee around the country and served thousands of cups of coffee – which has allowed us to donate $185,000 toward projects like expanding a school, building water wells, and buying equipment for farmers. It amazes me to see how God has used coffee to create a direct link between our farming community and other farming communities around the world!