6.28.16 /
ADMIN
Milk Misconceptions: Bad Information Doesn't Do Any Body Good
---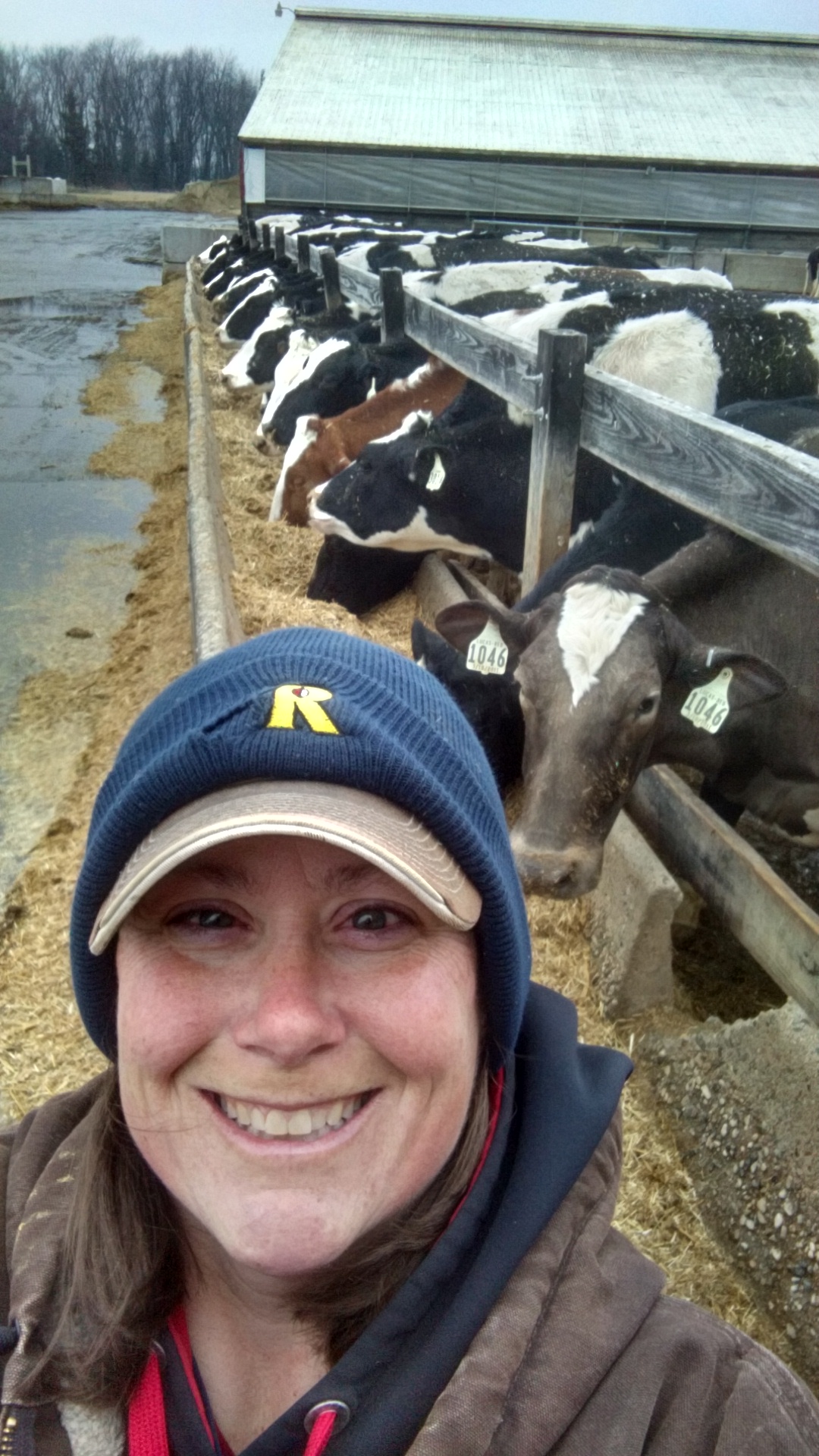 By Jody Sharrard
Jody has an animal science degree from Michigan State University. She and her husband, Jeremy, are fifth-generation dairy farmers. They were named 2011 Outstanding Young Dairy Cooperators by the Michigan Milk Producers Association.
Like milk and cookies, my dairy farm and I are a perfect match. I grew up on a small Michigan dairy farm and, while attending Michigan State University, I took a job milking cows at a nearby farm. Not only did I love the farm (despite working the 2:00 a.m. milking shift), I also met my future husband, a fifth-generation dairy farmer. Today I am proud to live and work on that farm and to help oversee our herd of 650 dairy cows.
That's why it pains me to hear people say that they are scared to drink milk or serve it to their children.
Milk is a great source of calcium and protein and it's easy to drink on the go, making it the perfect drink for a growing child. Chocolate milk contains more calories than its counterpart, but those extra calories are still well worth the health benefits.
No Hormone Horror
My husband and I are very involved in our community, so people feel comfortable asking us their dairy questions. One we field often is about hormones in milk. To be very clear, all living things contain hormones. They are in every living or once-living thing we consume, including plants. That might sounds scary, but the good news is that hormones from other species (including cows) have no effect on our human bodies. Only cows can process cattle hormones. And we're not drinking human hormones.
Dairy cows naturally produce a hormone called bovine somatotropin, or bST. Some farmers administer a similar hormone, recombinant bovine somatotropin (rbST), to their cows to increase milk production. Although approved by the Food and Drug administration, there are some fears and misperceptions about these hormones. Some claim that early-onset puberty is caused by hormones in milk. (We don't use rbST on our farm, but I have no concerns about drinking milk from dairy farms that do.)
The FDA has found no difference between the safety of milk produced by hormone-treated cows and untreated cows. And they're not the only organization dedicated to ensuring you have a safe milk supply; dairy farmers are periodically inspected by local dairy cooperatives, state officials and even federal officials. If a tank of milk from my farm wouldn't meet certain safety specifications, I'd incur serious financial ramifications and would be ordered to dump the whole tank.
As a dairy farmer, I can tell you that, not only do I care deeply about the milk I produce for your family and mine, but I would never cut corners because it would affect my livelihood. As a consumer, I can tell you I would not hesitate to drink milk off any store shelves in this country – I'm confident it's safe.
I hope I've answered some of the questions or concerns you might have about milk. If not, I hope you'll join the conversation at www.findourcommonground.com or on the CommonGround Facebook page: www.facebook.com/CommonGroundNow. There's lots of incorrect, and even scary information out there – please make sure your information is coming from scientific sources.  Fortunately there are also some excellent dairy blogs; so why not relax and research with a frosty glass of milk?
---