May 25, 2023
Amy Bluhm
Paula's Stress Strategy: Take a Timeout
---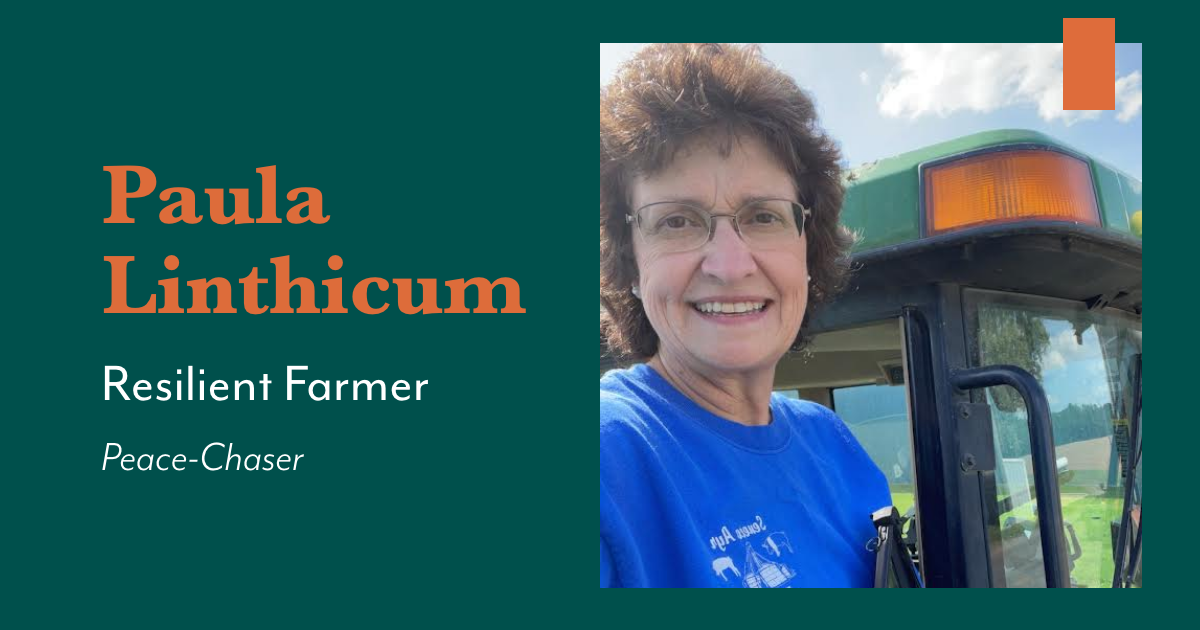 While farming is always stressful, this year has been especially difficult for us in Maryland. It is time to plant corn and soybeans, but we are experiencing a drought that has delayed our schedule. As we started planting the soil was so dry, we had to run the tractor slowly so the planter could open the soil enough for the seed to go in the ground. Taking more time to run the tractor means we spend more money on fuel and labor, which adds to our stress. While it can be easy to let these stressors fuel my outlook this time of the year, I have one particularly helpful way to overcome that pull.
From an early age, I learned the value of disconnecting from work. I make time every few weeks to visit my family's home in southern Maryland near the water where I can let go of farm stress by refocusing on myself and my needs. I read a lot there, and I love watching the water. I immediately feel calm when I hear it touch the dock. I have discovered that by taking care of myself through time away from the farm, I can be more present in caring for my husband, our children, and our work.
I feel we tend to be hard on ourselves as women. The expectations to excel as wives, parents, caregivers, employees, and other roles can be too high. I bought into this mindset for a long time. But now I realize that I don't have to conquer everything. We can't let these expectations leave us empty, disrupt our peace and sometimes steal our joy. We need to find avenues to realign with who we are in order to re-enter our responsibilities with resiliency.