May 19, 2022
Amy Bluhm
The Dakota Girls: Helping Each Other One Mile at a Time
---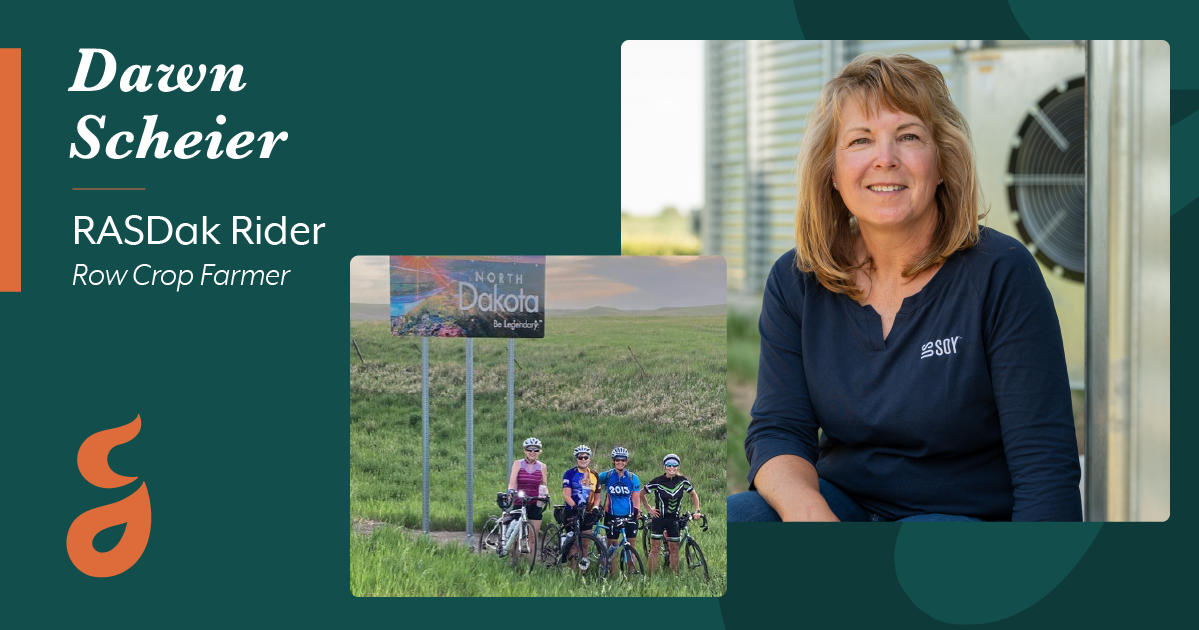 Dawn Scheier bikes with a tight-knit group of friends. When somebody is struggling, they come alongside and overcome it together.
Exercise is very important to me. I love riding my bike. And I just did something that I really didn't think I could do. I summited Hurricane Ridge at Olympic National Park in Washington with my friends! It's one of the top 10 climbs in the U.S., and I could not have done it without my cycling community.
There are four of us that always ride together in our home state, South Dakota. We call ourselves The Dakota Girls. Two of us are both farmers, one is a rancher and one is a teacher. We've learned so much together, including how riding is so mental. Everyone has down days. Biking helps us to overcome all of that together. Before we start a ride, we put our front tires together and pray. Then we take it "one mile at a time" and help each other when the going gets tough. We've overcome flat tires, sleet, strong winds, rain and extreme temperatures. When someone wants to quit, we keep each other going. By the time we finish, it feels so good. The stress of COVID, work, or whatever was bothering us before the ride is gone. And we've accomplished something.
We've even started doing organized rides together, including the Ride Across South Dakota – RASDak. Last year's event brought people from thirty-five different states and one person from Canada. The ride includes organized stops along the way for meals and sleep, which is all provided by ride support organizations. It gives us lots of time to get to know each other. And I've noticed that I get lots of questions from people about my work once they learn that I'm raising corn and soybeans on our family's farm. They find my jobs on the farm really interesting (driving semis, picking up rocks – my least favorite job, but necessary to avoid equipment damage – the bookkeeping, and driving our tractors during planting and harvest seasons. I remember that we passed an ethanol plant and had great conversations about how it's made. We also noticed a soybean plant and talked about how the oil is extruded and then used in different food products. I get to know other people and ask them questions about their lives and their work, too.
Now we're busy training for RASDak 2022, which is a 500-mile ride. We're doing a lot of cross training and biking to get ready. But what really gets us through the hard days is the positive motivation we give each other.
(Check out our Team Beef shirts: the South Dakota Beef Industry Council always sponsors a steak dinner or a beef jerky snack at one of the stops during RASDak. Participants earn a Team Beef shirt after riding a certain amount of miles.)