March 31, 2022
Amy Bluhm
Who Inspires Gina Jo Sugarek? Her Daughter Samantha, the Next Generation of Women Farmers
---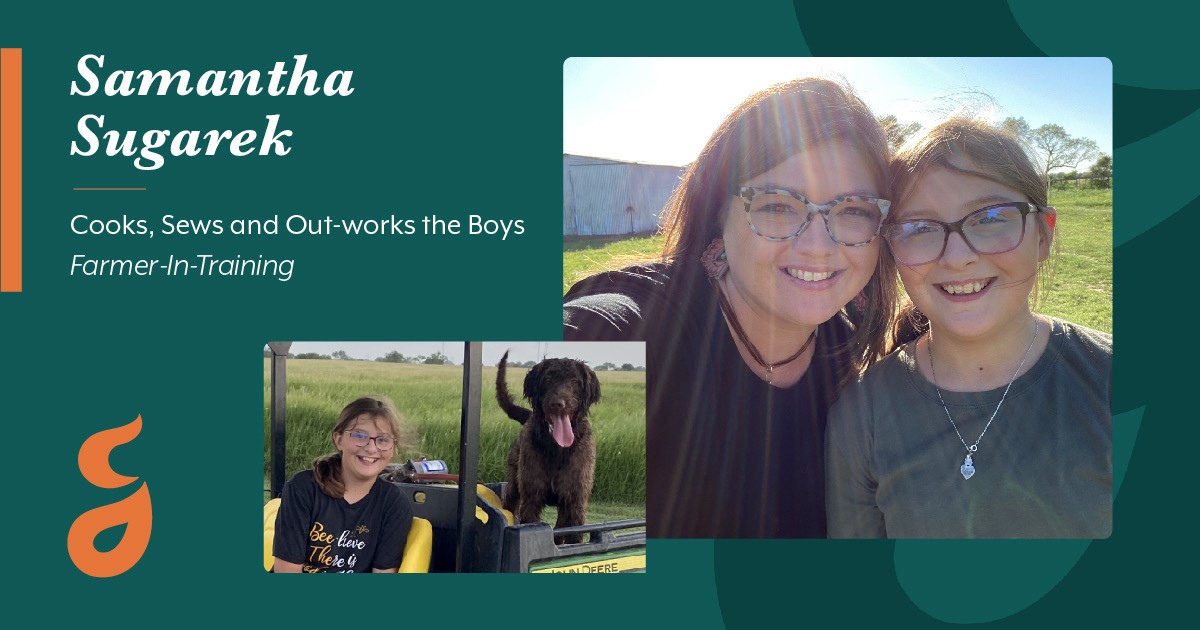 When we think of our hope for the next generation, we think of our daughter Samantha. She was born very early at 29 weeks gestation and spent 44 days in the Neonatal Intensive Care Unit. And since her birth date, Sam has been such a little fighter. As she's grown up, we've noticed a plethora of oxymorons in her.
This girl is strong enough to outwork anyone her age, but gentle enough to lovingly take care of her dogs and horses.
She is a tomboy: she can drive a tractor, work most tools, and loves to be outside. Sam has worked with my husband to build pens and set gates. She's learned how to stack hay bales, mow the grass, spot spray weeds with the Gator, load seed in the planter, unplug sprinkler nozzles, and clean out grain bins.
But Sam is also a bit old-school. She has sewn her own pillows, knows how to cook, and is able to care for younger nephews.
We love her independence. She freely follows her own path while solidly grounded to her core beliefs.