March 16, 2022
Amy Bluhm
Who Inspires Kate Lambert? First Lady Eleanor Roosevelt
---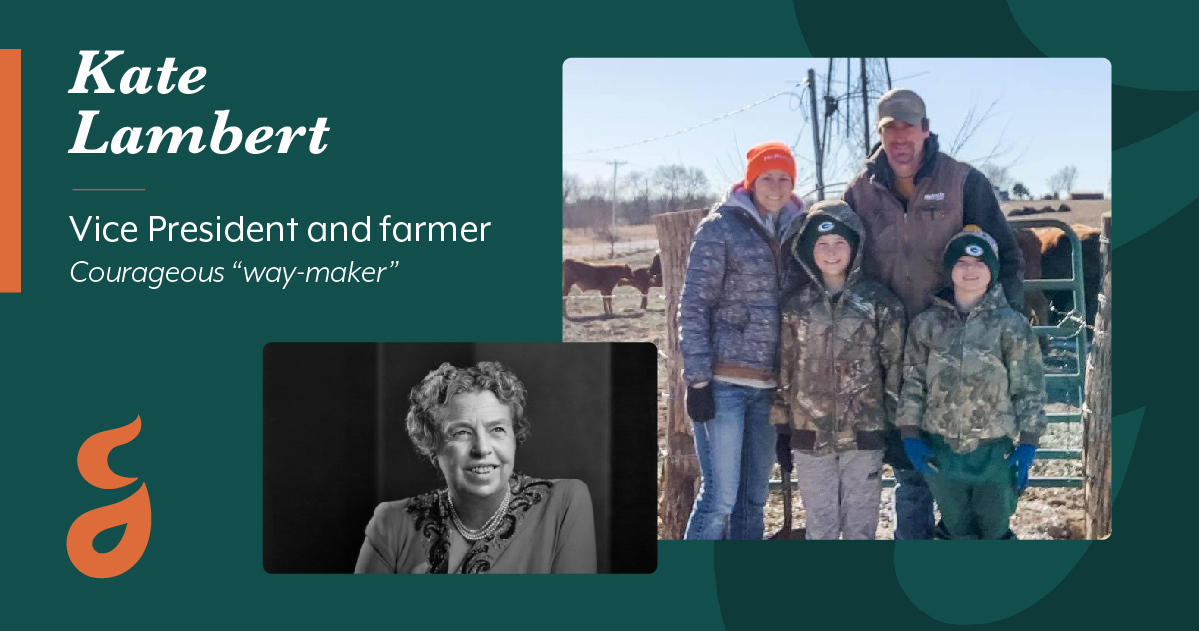 At a time when the United States First Lady filled more of a traditional role focused on hospitality and official entertaining, Eleanor Roosevelt entered the scene and changed the opportunities of that role for future women. I've so enjoyed reading about her because she was very respectful to tradition, but also pushed expectations by playing more to her own strengths and interests. Even though it was not typical for a woman, she would share her opinion on social and political issues through her newspaper column, "My Day." It was published six days a week from 1935 until 1962. And then later, she served as a U.S. representative to the United Nations. In that role, Eleanor led the Human Rights Commission in developing the Universal Declaration of Human Rights. She used her power and her voice in a way that was beyond her time.
I gravitate to her story because of mine. I grew up in the suburbs of Chicago, and then married a farmer from Missouri. Even though we have a farm together, I've spent my entire career at FCS Financial, where I am now the Vice President of Marketplace Engagement. My job requires long hours and travel, which is not "typical" for the wife of a farmer. During the early years of our marriage, I felt there were a lot of unspoken expectations as I figured out my role at home and on the farm. In my head, I felt like I was supposed to do it all – make money, keep a cleaner house, make all the meals. But then I discovered something. Matt, my husband, never felt that way. I was feeling pressure to fill a mold that doesn't fit.
I took that as an opportunity to buck tradition and courageously do this in the way that is right for me. I think it's important to respect tradition and the women doing it differently than me. And I think it's important to recognize that I have the freedom to forge my own way. Eleanor was spot-on when she said, "Courage is exhilarating." Now I feel very comfortable with how our lives, our family, and our farm work with my career in the mix. I take a lot of pride in what my work and my paycheck do for our family and the farm business in the long-term.