June 14, 2023
Amy Bluhm
Why Does Amanda's Garden Grow?
---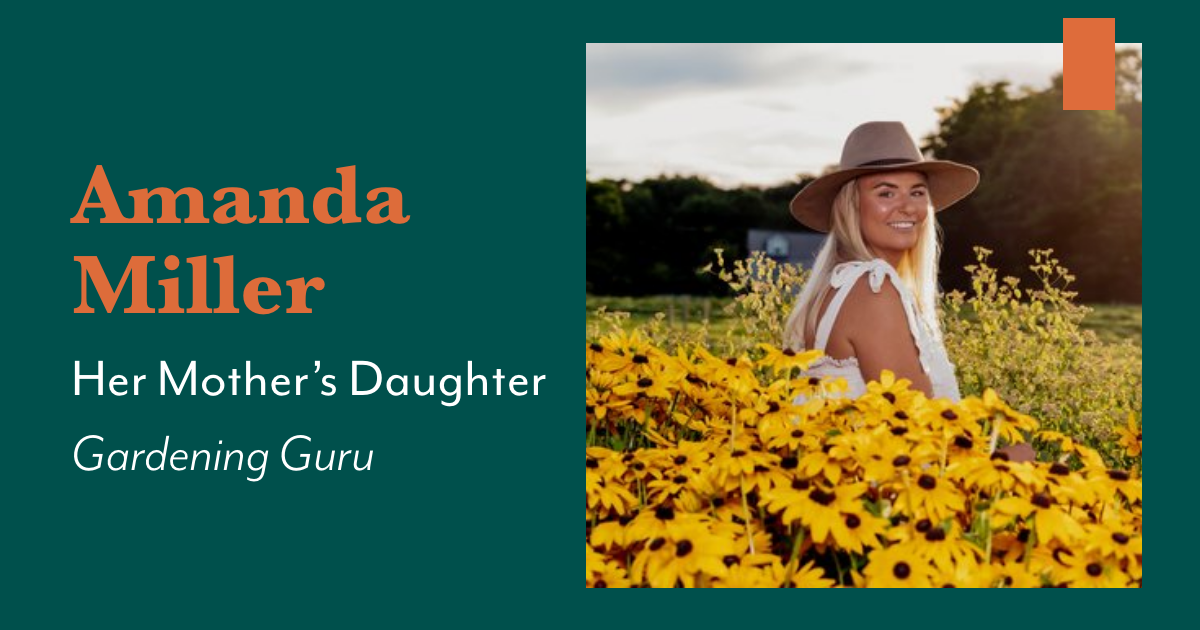 My mom is the reason I fell in love with having a garden. I grew up in Baltimore, and ever since I was a little girl, I looked forward to the fresh lettuce, tomatoes, and strawberries we'd grow in our small plot. Some of my happiest memories involve our garden and the joy we felt from enjoying the harvest of our hard work.
My current life is the definition of "hectic," and I wear many hats in my day-to-day. To name a few, I am a wife, a soon-to-be mom, a new homeowner, a Certified Crop Consultant, a dairy and cut flower farmer, and (somehow) I also find time to manage a garden.
Over the years, my garden has gone through a lot of changes. I used to grow whatever seeds I could get my hands on. However, now that I am raising 2 acres of flowers, balancing the demands for both is more important to me. My garden used to include spinach, mixed greens, cold-season crops, and other vegetables all year round. Additionally, I would incorporate flowers when I started growing and selling cut flowers. But I knew I needed to prioritize my responsibilities and scale back to be present in the other areas of my life. Instead, I planted a lot of tomatoes this year and will give them as gifts to family and friends. Green beans and peppers are wonderful additions to the meals my family enjoys, so I also planted those.
Now that the flowers make up a more significant portion of my farm, I focus on growing a diverse variety of flowers instead of more vegetables. My flower operation today includes flowering trees, perennials, and native, pollinator-friendly plants to sustain the regional insect populations rather than my previous preference for mainly sunflower patches.
I cannot wait for my daughter to be born so I can share this love of gardening and farming with her. I want my daughter to experience dirt under her nails and feel accomplished in hard work, just as my mom taught me through our garden. But most of all, I hope that my daughter can find her own passion in life, just like I have found mine.