January 10, 2022
Amy Bluhm
Dad vs. Brown Swiss: Who is Mary's Superhero?
---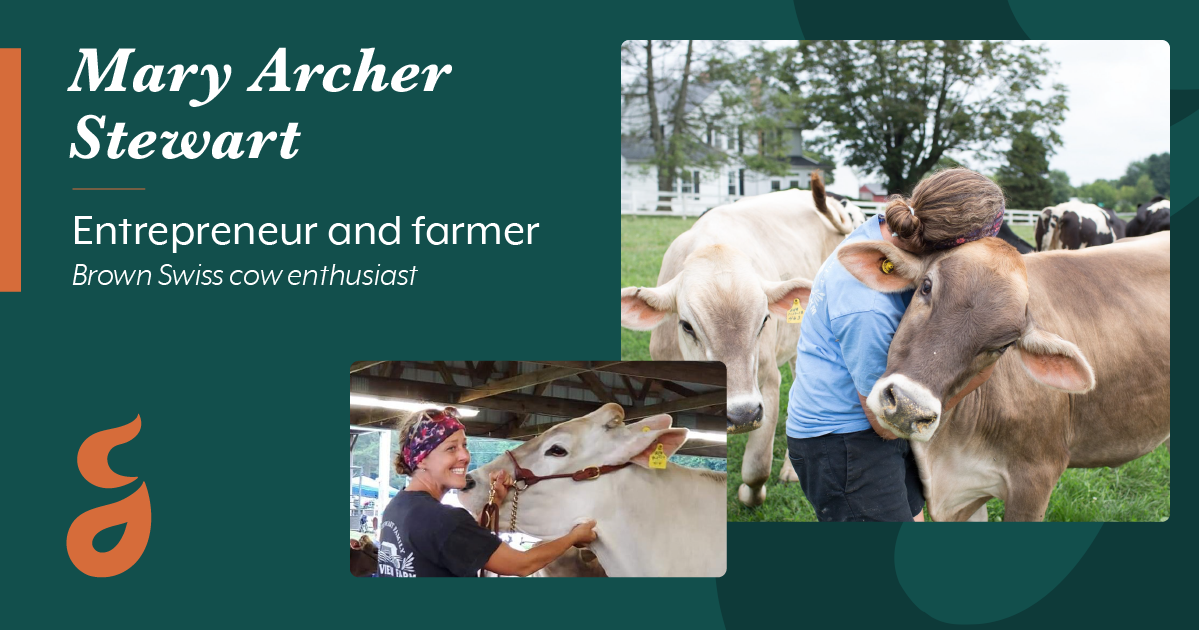 What kind of farmer are you?
I farm with my husband in Pylesville, Maryland. This year, in 2021, we are growing corn, hay, barley, wheat, sorghum, and soybeans. He handles production and seed sales, and I focus on marketing, our kids and agritourism. Right across the street from us is my parent's dairy farm – Fawn View Farm. They milk 200 cows, and we work with them on a daily basis. That's where I grew up – it's my home. It's where my love for farming began.
Who inspires you?
My dad is my superhero. He and my mom have accomplished so much in their lifetime and I love what they represent. His life story and mine have a lot of common denominators, so he has been so helpful in guiding me through life. My husband and I chose a similar lifestyle and hustle, so any time I can spend with my dad to soak up all that he has learned is time well spent and the best kind of company. He has always advocated for diversification. With Covid-19 and so many shifts in the marketplace, we have entered into dairy retail with cheeses and have just recently opened "The Cow Crossing". It's a food truck that will serve ice-cream treats and dairy experiences in the warm seasons, then shift to specialty hot chocolates in the cold season.
What's your favorite part of being a farmer?
We raise Brown Swiss cows, and I absolutely love them. Each cow is so unique. The best days are when my whole family is working with the cows or on the farm together – my hubby, my kids, my parents. I love it.
What part of farming makes you feel strong?
Working outdoors and connecting with nature. I love seeing my husband do what he loves to do, my dad doing what he loves to do. We all have each other's backs, and that makes hard days better and good days even sweeter.