December 8, 2022
Amy Bluhm
Hard Work Makes Christmas Tree Magic
---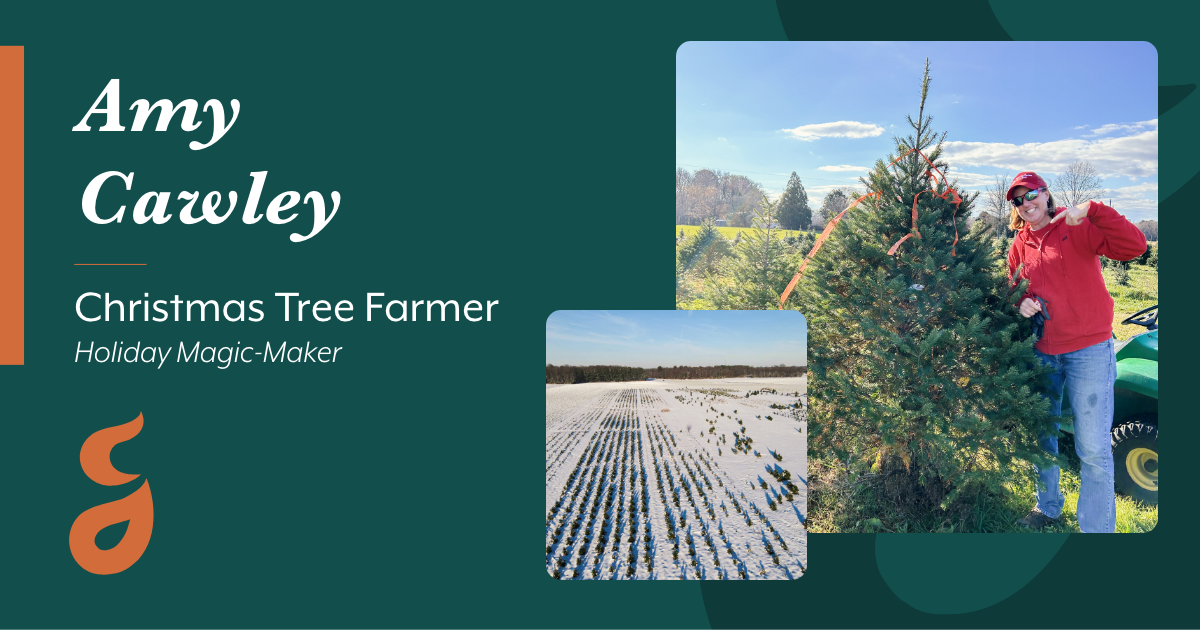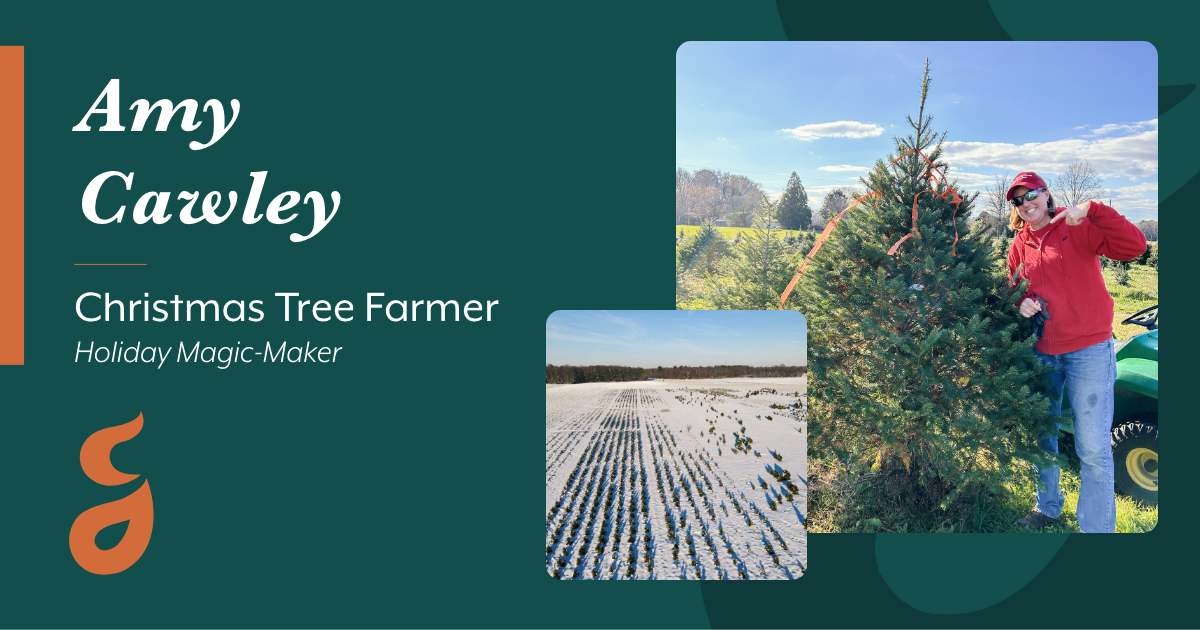 Helping people select their just-right Christmas tree from a local Christmas tree farm is a great experience. I know because my family owns and operates a Christmas tree farm in Denton, Maryland. It's the best feeling when I get to help people create wonderful Christmas memories. Especially after all of the hard work that goes into growing these trees year-round.
My dad planted the first trees on our Christmas tree farm back in 1998 and, despite difficulties along the way, we've grown it to 12 acres. While there are challenges to raising Christmas trees anywhere, it's really the climate and soil that determine the growth rate. Our farm is located about one hour from the beaches of Delaware. So our main issues stem from the heat, humidity, and sandy soil. Along with those conditions come various forms of disease that attack the trees.
To try and counter these challenges, we expanded the farm to offer pre-cut trees that we purchase from North Carolina and Pennsylvania in order to keep up with demand. Our trees grow slower here – about 1 foot per year – versus in cooler climates. So it can take up to 6-8 years before a tree is ready for cutting.
Our hot weather also means that our trees here are more prone to attack from insects and fungus. And (spoiler alert!) while reindeer play a fantastical part in Christmas stories, our local deer love to rub their antlers on our tree trunks, which can ultimately ruin the entire tree. In addition, recent drought conditions prompted my dad to install drip irrigation to keep them hydrated. He hand-prunes them in June and July to further promote growth and the shape of the tree.
It's all worth the work come November and December when local families arrive to choose their tree. People often ask what type of tree would be best. Right now we are growing a variety of trees based on preference and what thrives the best including:
White Pine
Douglas Fir
Blue Spruce
Canaan Fir
Concolor Fir
My favorite type of Christmas tree is the Douglas Fir because they smell so good, hold ornaments well and it's what we got when I was growing up. If you're not sure what to get, try our handy tree selection guide. We provide pictures and easy descriptions to help you find that just-right tree.